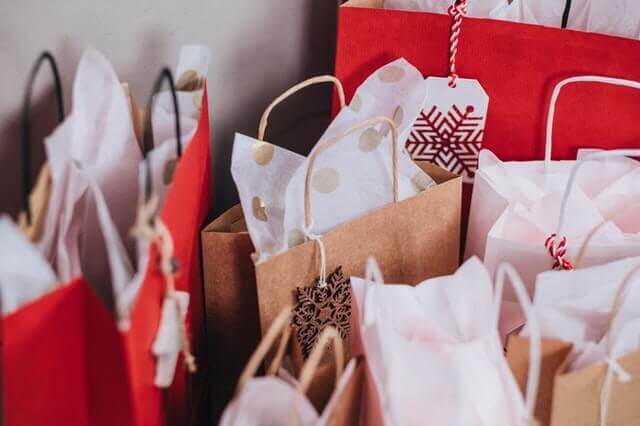 The festive time of year is fast approaching and the same Christmas related employment issues arise time after time in many businesses. We review the effects that Christmas shopping has on employee productivity, conduct and morale and what Christmas shopping HR policies you can put in place now, to ensure you have effective working practices.
Online Christmas Shopping at Work
Most employers have policies prohibiting internet browsing for personal reasons during the working hours and authorised breaks and you should decide whether you will want to show some leniency during the month of December and authorise use of work devices and internet browsing for online shopping purposes during employees' authorised breaks.
It may be useful to re-issue your Internet and Work Devices Policy to employees to reiterate the rules, especially during this time of the year where many employees may be tempted to browse the internet and shop online for Christmas presents.
Do be mindful of any monitoring you undertake relating to this to ensure that it complies with Data Protection and GDPR laws. Any monitoring carried out must be clearly set out in your Privacy Notices.
Should you notice a drop in employee productivity, ensure that the matter is investigated and if it transpires the employee's productivity dropped as a result of less time spent completing the work and more time spent browsing the internet then formal disciplinary action can be considered.
Christmas Shopping Deliveries at Work
At certain times of the year employees may get parcel deliveries to their places of work but during the festive period this may increase substantially and could impact not only on the traffic in the workplace but also on productivity with the employees being frequently called away from their duties. It may be useful to set out some rules to ensure clarity not only for the employees but for the management also should there be a drop in productivity as a result.
Consider whether there will be an impact on the productivity of your reception or administration employees having to frequently receive and distribute the parcels to other employees. If you are happy to allow deliveries, consider whether you wish to put a limit on the number of deliveries received per day or week and also consider whether you would want to set out Christmas shopping HR policies around when staff can come and collect the deliveries or whether another employee would be responsible for their distribution and how it can be ensured that the right employee receives the right parcel (for example a 'receipt').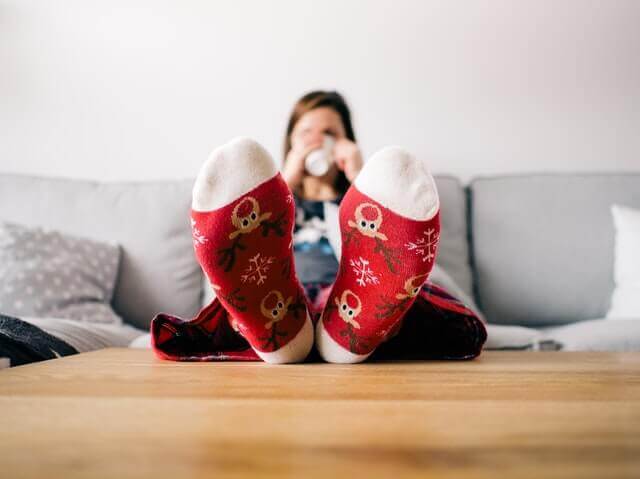 Christmas Sickness Absence
There is unlikely to be an employer who have not had experience or suspicions of employees pulling a 'sickie' when they are not actually sick. However, unless there is actual evidence to confirm the suspicions (such as a post on social media) the employer is unlikely to be able to take any action to prove their suspicions. If you do think the employee is pulling a 'sickie' to catch up on their Christmas shopping, especially now we are coming out of lockdown, consider what evidence you have to rely on and carry out an investigation with the employee in question.
Buying & Selling Christmas Gifts in the Workplace
If you become aware of a practice of some employees selling and buying their unwanted Christmas presents in the workplace or maybe someone likes crafts and sells their creations in the workplace, you may wish to consider whether you would wish to allow for this to happen in the workplace or ban the practice altogether. Also worth considering if and how you would go about monitoring this to ensure no unwanted practices take place and there are no disputes. A consideration should also be given to whether the practices would be allowed during break times only or if you would prefer to set up a 'pop up stall' and set aside a specific period of time for this to take place. Either way, do ensure that you set out the rules of buying and selling well in advance so employees are aware before they make any plans.
Incentives
2020 has been a tough year for all of us and you may want to reward your employees as a way to thank them for their hard work during the pandemic. One way to do so is to reward your staff with time off work to allow them to finish up their festive preparations or to incentivise them to increase their productivity with time off, such as finishing an hour early or giving them an extra hour for lunch, as a reward. Any incentive at all is likely to be well received and could be a great way to increase productivity too.
For expert advice on putting Christmas shopping HR policies in place & other HR related issues, please get in touch with our team of HR Consultants.