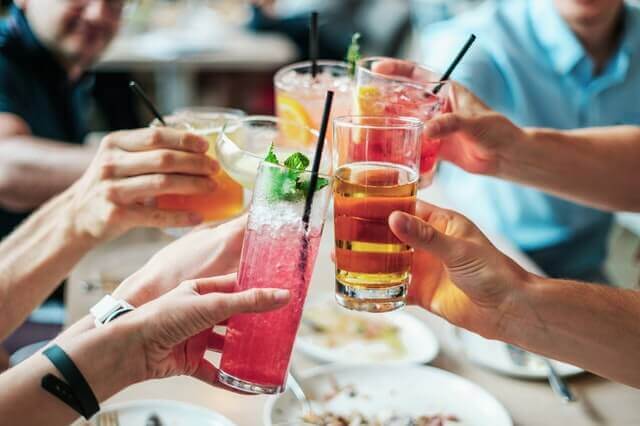 The festive season is upon us and despite the advice to work from home if you can the UK government has stated that office parties can still go ahead. In this article, we review the 5 key HR challenges facing businesses and provide practical advice to help you have trouble-free company Christmas parties. Are you concerned about staff behaviour at your Christmas party? Get in touch with our expert Employment Law team today for HR Advice.
Company Christmas Parties | Our Top 5 Tips for Employers
1. Highlight to staff that the Christmas party is an extension of the workplace and so inappropriate conduct may result in disciplinary action.
Clearly, it is not a true extension of the workplace, as employees shouldn't be having a drink and singing along to Fairytale of New York in their regular workplace, or answering the business phone in a rowdy pub. Nonetheless, making the point will give employees a polite reminder that they are still representing the business even while at a social function, and that inappropriate behaviour will bring the business into disrepute.
2. Highlight excessive consumption of alcohol will not be an excuse for Misconduct.
Employees should be made aware that excessive consumption of alcohol will not be regarded as an excuse for improper conduct, Explain that while you understand many employees will want to drink alcohol during the course of the evening, they must do so responsibly as they must take reasonable care for their own health and safety and that of others who may be affected by their conduct. You may also wish to designate a member of senior management to not drink alcohol at all during the course of the evening. If a manager who is drinking attempts to police the conduct of other employees, who are also under the influence of alcohol, it will rarely produce good outcomes. The mere fact that employees know that some managers are not drinking at all can also help to check poor conduct.
3. Dealing with sexual harassment at Christmas parties
Its important that you clearly communicate the company policy towards workplace sexual harassment, so all employees' behaviour is consistent with the expected standards. Help staff to understand what is meant by inappropriate behaviour, that concerns can be raised and that harassment may be treated as gross misconduct and if established may lead to summary dismissal.
4. Prepare for sickness the following day
Where possible try to avoid the day following company Christmas parties being a working day. Otherwise people will call in sick the day after a party, either due to hangovers or embarrassment. Where due to the nature of your business this is not possible, make it clear to those on shift the day after your party there is an expectation that they ensure they are fit for work the following day and that if they are not the normal absence reporting rules apply. Depending upon the circumstances, formal action may be a possibility but bear in mind that if managers have been buying other employees shots at 3 am in the morning it is unlikely to be reasonable to take formal action when those employees fail to make it in for work at 9 am.
5. Consider your duty of care
Your duty of care towards your employees is not limited to the workplace. If a free bar is offered to staff have you reminded staff of their own duty to drink responsibly? Have you considered and arranged transport home at the end of the night? Alternatively, have you considered providing rooms at the venue for your employees? A free bar while a generous gesture can be abused by some employees to the extent they are a danger to themselves, their colleagues and third parties. The overall aim is always to ensure that your staff and those with whom they come into contact remain safe.
A good Christmas party should build morale, reinforce a team environment and ultimately be about having fun. But even with the best planning, this isn't always the case.
Wirehouse is on-hand 24/7, 365 days a year. So enjoy your Christmas party, drink responsibly and rest easy knowing our team of HR Consultants is just a phone call away, ready to advise you on any issues that crop up.