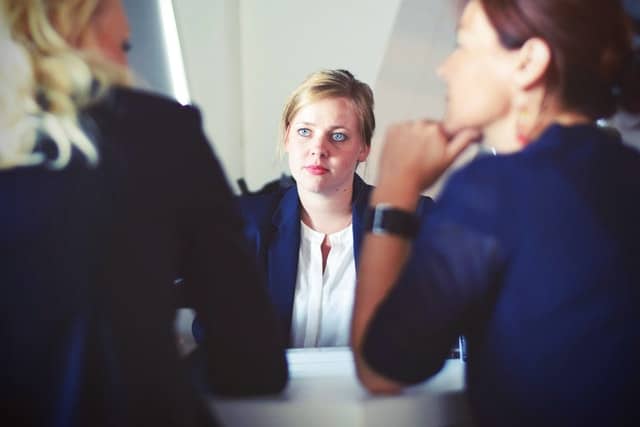 Despite many UK businesses still being affected by lockdown restrictions, this can't be used as an excuse to bypass the rules or cut corners when it comes to Disciplinary and Grievance procedures. Aside from some specific amendments to legislation as a response to the outbreak, unless advised otherwise officially by the Government, the law remains the same as it was pre-outbreak.
Of course in these exceptional times some habitual actions are going to be impossible and some workplace processes will need to be done differently. Tribunals may take a pragmatic approach and give some leeway but will not allow the law to be flouted. Therefore it's not worth trying to take shortcuts or to get away with things on the off chance you may be able to use the COVID-19 pandemic as an excuse.
Need Employment Tribunal Support? Speak to our legal team today for Employment Law guidance you can trust.
Disciplinary and Grievance Procedures
ACAS have issued some guidelines on handling disciplinaries and grievances during the pandemic in light of the fact many are now furloughed or working from home, saying these processes can continue in these situations. However during furlough leave you are not allowed to carry out work. Where employee involvement arguably can't be described as carrying out work, the position is less clear for the participation of an investigator, chairperson, note taker or person acting as companion who is furloughed – there could be an argument this is carrying out work for the Employer. To then go ahead regardless could potentially affect a furlough claim.
To err on the side of caution, the safe option would be not to continue whilst employees and /or other involved parties are furloughed. In addition many Trade Union reps are unlikely to be available to support in relevant cases.
Operational Workplaces and Remote Working
Employers should firstly consider whether it is reasonable to continue or start such processes, or if they should wait. The difficulty with waiting is of course that no one knows how long this wait may be.
If the workplace is operational it may be possible to continue with face to face meetings but with the necessary measures in place – social distancing and appropriate PPE for example. But you may be asking someone to make an additional trip or proposing to hold a meeting which may not be reasonable or safe. Careful consideration would need to be given for each situation as someone could rightly refuse to partake on safety grounds.
In the situation of an employee working from home, ACAS advise to get agreement from the employee as to whether they are happy to continue with the process remotely. If this is the case there are many other things to consider too.
Key Advice for Employers
It will be critical that the employer:
Ensures that any investigation is done as thoroughly as it would have been done in normal circumstances.
Ensures beforehand that all parties have a decent technology and internet set up, everyone involved must be able to see and hear properly otherwise critical questions or points may be misheard, misinterpreted or missed altogether. If there is any video evidence it should be checked that there are sufficient viewing capabilities and/or that everyone has the right software to be able to view files.
Checks that all parties will have enough privacy. There may be other family members working from home or children in the vicinity. Confidentiality will be a big consideration.
Still follows the ACAS code of practice, giving all the usual rights – the right to accompaniment in formal hearings and accommodating this remotely, and the right to appeal.
Is more lenient in light of individual circumstances – such as the employee having a sick family member, they may be more anxious or depressed than usual.
Addresses the issue of recording and state whether this is allowed or not.
Checks current policies to ensure there is nothing restrictive in there which means you can't continue in this way.
Any breach of ACAS codes of practice or any issues of perceived unfairness in the process can potentially result in an appeal or additional appeal points which may be tricky to deal with, or even having to repeat the hearing. And of course ultimately a possible tribunal claim for unfair or constructive dismissal. The hope will be that Disciplinary and Grievance procedures are able to run smoothly and fairly to avoid delaying them unnecessarily, and in theory as long as careful thought and planning goes into this, it should be possible.
The likelihood with a Grievance is that the employee will want the employer to investigate and address their complaints without delay. But this may be reliant on others agreeing to be interviewed and ensuring there are no other obstacles preventing a thorough investigation.
In Disciplinary situations there may be some individuals who will seek to use the current COVID-19 outbreak situation as an excuse to not engage, unreasonably refusing to partake. But before adding this to a list of disciplinary allegations this should be investigated to ascertain whether there are justifiable reasons for the behaviour. As we are in times of heightened stress that we have never experienced before there will be a lot of reliance on case by case judgement and consideration and getting the balance right between what is fair and reasonable to do in the circumstances. In some cases waiting may be the only option.
Wirehouse can help by discussing any specific disciplinary and grievance procedures issues you have and advising on the best way to move forward in the circumstances. Get in touch with our Employment Law team today.