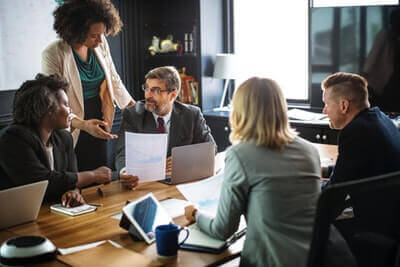 As the year draws to a close there has been a number of employment cases that have shaped the Employment Law advice and guidelines for businesses in 2019. We review 5 key cases and provide practical advice for employers.
1. Perceived direct disability discrimination
In the case of Chief Constable of Norfolk v Coffey the Court of Appeal upheld the Employment Tribunal's decision that a police force's refusal to allow a police officer's transfer because the force perceived that the officer's hearing problems could develop into a disability amounted to perceived direct discrimination.
The Equality Act 2010 states that employers can be liable for "perceptive discrimination" where an individual can bring a discrimination claim that the employer perceived the individual to have a protected characteristic even through the individual claiming does not actually possess the said protected characteristic. In this case the Court of Appeal stated that the employer's belief that the officer's hearing problem would, now or in the future, render her unable to perform her duties amounted to the employer's perception that the employee is disabled thus placing her at a disadvantage.
It would be advisable for employers not to make assumptions about an employee's medical conditions and their effect on the employee. The employer would be advised to obtain expert medical advice and consider whether any reasonable adjustments could be made for their staff member.
2. Unwarranted suspension breached implied term of trust and confidence
In the case of London Borough of Lambeth v Agoreyo the Court of Appeal reviewed whether the employer's decision to suspend the employee suspected of a Gross Misconduct offence was "reasonable and proper", or whether the employer's decision to suspend might lead to a breach of the implied term of trust and confidence. Thus entitling the employee to resign and bring a claim for constructive dismissal. In this case the employee was alleged to have used unreasonable force on two children in her care.
The employer needs to ensure that it has a "reasonable and proper" cause for suspension before taking steps to suspend an employee. In addition, a number of previous cases have shown that suspension is not a neutral act and this case confirms this stance.
3. No sex discrimination where shared parental pay is not enhanced
A recent well-publicised case is that of Capita Customer Management Ltd v Ali where the courts were asked to decide whether paying an employee on shared parental leave less than an employee on maternity leave is discriminatory has now reached a conclusion. The Court of Appeal has rejected Mr Ali's claim of sex discrimination, however it's possible that further case law could come out on this point and that Mr Ali might appeal to the Supreme Court.
Get in touch with our expert Employment Law team today for HR Advice tailor-made to your business.
Request a callback today »
4. Supreme Court ruled to widen the scope of protection for whistleblowing
In the case of Royal Mail Group Ltd v Jhiti the Supreme Court held that an employee could succeed in bringing a claim for automatic unfair dismissal due to whistleblowing even though the decision-maker (e.g. the dismissing manager) was not aware of a protected disclosure having previously been made when the decision to dismiss was made.
In this case, the employee was dismissed due to poor performance following a formal performance management process. The dismissing manager was not informed by the employee's line manager that she had made a protected disclosure during her employment which resulted in the employee claiming automatic unfair dismissal.
5. ECJ rules that employers are required to keep records of hours worked by their staff
In the case of Pazur v Lexington Catering Services Ltd, the European Court of Justice (ECJ) held that the employers are required to keep a record of all daily hours worked by their employees. The ECJ determined that the Working Time Directive means that the member nations' national law must require employers to set up a system to measure the duration of time worked by each employee each working day.
In the UK, the Working Time Regulations 1998 do not go into this detail and would need to be amended to meet this requirement. It is unlikely to be amended in the near future due to Parliament's time being taken up with issues surrounding Brexit.
Speak to our team of expert HR Consultants today for Employment Law advice you can trust.