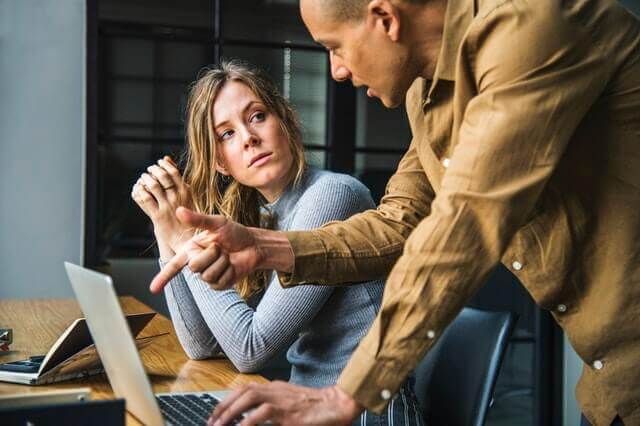 As businesses begin the process of re-opening sites and offices, we are receiving an increasing number of queries regarding employees and their refusal to work. The reasons offered are myriad – some employees feel that using public transport places them at too much risk, some are living with vulnerable parents, whilst other simply do not believe that it is safe for them to return to the workplace.
Providing a Safe Workplace
As you are already likely to be aware, employers have a duty to provide a safe work environment for employees. Therefore, before any employees are asked to return to work, employers should be carrying out a specific Coronavirus Risk Assessment, ensure they have adequate supplies of PPE, and develop strategies to adapt the workplace to ensure that employees can maintain social distancing.
The steps taken to provide a safe workplace should be communicated to employees – this will hopefully go some way to alleviating employee's worries about returning to work. Employees should fully understand the new working practices and should be made aware of the consequences of breaching these measures.
Under S44 Employment Rights Act, an employee has the right not to be subjected to a detriment if there is a refusal to work because they reasonably believe that they are in circumstances of serious and imminent danger. S100 Employment Rights Act takes this protection a step further, and provides that an employee shall be unfairly dismissed if the principal reason for the dismissal is that the employee refused to work because they reasonably believed themselves to be in circumstances of serious and imminent danger. A claim under s100 can be brought be employees with less than two years' service.
Although such claims are as yet untested, it is not a stretch of the imagination to consider it likely that Tribunals would find the risk of Coronavirus to be a serious and imminent danger. Therefore, when dealing with employees refusing to work because of the perceived risk of Coronavirus, employers should consider carefully before taking disciplinary action, or placing the employee on unpaid leave.
Refusal to Work? Address Employees Concerns
We recommend discussing the employees' concerns and providing reassurance that the business has implemented robust strategies to ensure the employee's safety, and that the business will be ensuring strict compliance. This may involve taking photographs of the workplace and sharing copies of risk assessments with concerned employees.
Only if you are confident that the employee's belief is entirely unreasonable, and you have evidence to support your belief, should you consider taking disciplinary action.
Get in touch with our Employment Law team before proceeding in disciplinary action regarding a refusal to work.
Request a callback today »
Can I require employees return to work if they will need to use public transport?
When assessing employee safety in the workplace, consideration should also be given to how employees travel to work. Although currently untested, there is no reason to believe that sections 44 and 100 of the Employment Rights Act would not extend to cover an employee refusing to work because they reasonably believe that they would be in serious and imminent danger whilst commuting to work. However, if the employee can reasonably avert the danger, such as by driving or cycling to work rather than taking public transport, then they would be unlikely to succeed with a claim.
Where employees have no choice but to commute by public transport, then employers should consider each case individually – would the employee be able to maintain social distancing on the bus or train, or is their commute usually very busy? Options such as allowing flexibility to attend work at non – peak hours or staggered work times should also be considered.
How do I deal with employees who are unable to attend due to lack of childcare?
Given that many schools are only opening for certain year groups, some are not opening at all, and access to other forms of childcare, such as family members and babysitters is not possible in many cases, there will be a great number of workers who will be prevented from returning to work due to a lack of childcare.
In the first instance, it is recommended that you discuss with the employee individually to better understand their situation. Employees should not feel pressured to send their children to stay with vulnerable grandparents, on the other hand, if the employee has the option of sending their children to school, but would simply prefer not to, then their refusal to attend work is of questionable legitimacy.
However, if the employee's circumstances are genuine, then one option is to keep (or place) the employee on furlough. An employee who is unable to attend work for childcare reasons will remain eligible for the Coronavirus Job Retention Scheme even if there is work available.
Alternatively, if furlough is not an option, and the employee has at least a years' service, then the employee can request a period of unpaid Parental Leave. All employees with the requisite one years' service are entitled to take up to four weeks' unpaid leave per year, up to a maximum of 18 weeks for each child, up the child's 18th birthday. A period of unpaid leave can also be authorised at the employer's discretion if the employee has less than one year's service.
Can I force shielding employees to return to work?
The Government has now revised its advice in respect of individuals who are extremely vulnerable and have been previously been advised to stay home and shield until 30th June. This category consists of those individuals who would be most at risk of severe illness or death from Coronavirus – i.e. those with compromised immune systems, and those suffering from severe asthma or respiratory conditions.
Whereas these people were previously advised to stay at home, the guidance now states that these people can leave the home if they choose, so long as they are able to maintain strict social distancing. However, they should still stay home as much as possible, and keep visits outside to the minimum.
Regardless of Government guidance, requiring a worker who is a greater risk of serious illness return to work may constitute a breach of the employer's duty to protect an employee's health and safety, and could give rise to the employee resigning and bring a claim of constructive unfair dismissal.
HMRC have not yet updated their guidance in respect of whether those individuals who were previously advised to shield will continue to be eligible for the Coronavirus Job Retention scheme. However, the Government guidance on Shielding confirms that clinically extremely vulnerable employees will still be eligible for the CJRS. Therefore, we would recommend that those employees in the clinically extremely vulnerable category be allowed to remain on furlough.
Key Actions for Employers
In summary, before taking steps to recall employees back to work, employers should ensure that they have conducted a thorough risk assessment of the workplace.
Put measures in place to ensure that employees have the appropriate PPE, and can maintain social distancing at all times.
Employers should also consider the reasons for any refusal carefully and seek advice from Wirehouse before initiating disciplinary action.
For HR advice and support surrounding employee issues and COVID-19 contact our Employment Law consultants today. If you have any questions regarding safety measures, PPE or social distancing measures in the workplace, our Health and Safety colleagues can provide practical guidance for your business.