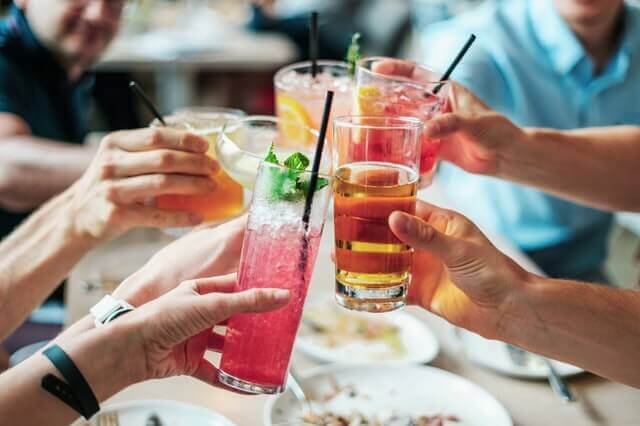 With the festive party season upon us, we review the 5 key HR challenges facing businesses and provide practical advice to help you have trouble-free company Christmas parties. Are you concerned about staff behaviour at your Christmas party? Get in touch with our expert Employment Law team today for HR Advice.
Our Top 5 Tips for Employers
1. Highlight to staff that the Christmas party is an extension of the workplace
Clearly, it is not a true extension of the workplace, as they shouldn't be drunk and singing along to Fairytale of New York in the office, or answering the business phone in a rowdy pub. However it should be seen as a polite reminder that employees are representing the business out of the workplace, and if their behaviour got out of hand bringing the company into disrepute, action could be taken against them.
2. Designate a member of senior management to remain sober
If a drunk manager is trying to police other employees, who are also drunk, it does not necessarily yield positive results. If one or more members of the management team are sober then this can keep any problems to a minimum. Also, if employees know that some management are not drinking, it may reign in any actions which could later be regretted.
3. Dealing with sexual harassment at Christmas parties
Its important that you clearly communicate the company policy towards workplace sexual harassment, so all employees' behaviour is consistent with the expected standards. Help staff to understand what is meant by inappropriate behaviour and that they can raise any concerns they may have.
4. Prepare for sickness the following day
Where possible try to avoid the day following company Christmas parties being a working day. Otherwise people will call in sick, either due to hangovers or embarrassment. Whilst formal action could be taken, if you as the manager were buying an employee shots at 3am the night before then it is to be expected that they could not make a 9am start. Most of these matters could be dealt with informally, with a word in the ear, rather than formal disciplinary action which could damage morale and relations over what is a relatively minor issue.
5. Consider your duty of care
Your duty of care towards your employees is not limited to the workplace. If a free bar is offered to staff what considerations have been taken in account? Has transport home been considered and arranged? Whilst it's the responsibility of each employee to take control of their actions, it has been known for people to abuse the bar to the extent they require hospitalisation. Also, planning for carriages at the end of the night means that your staff can remain safe when in a vulnerable situation.
A good Christmas party should build morale, reinforce a team environment and ultimately be about having fun. But even with the best planning, this isn't always the case.
Wirehouse is on-hand 24/7, 365 days a year. So enjoy your Christmas party, drink responsibly and rest easy knowing we're just a phone call away, ready to advise you on any issues that crop up.