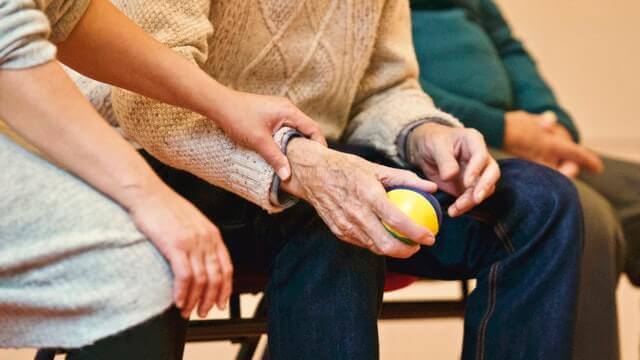 A recent fatality in the Care Sector highlights the need for all organisations to ensure they have effective COSHH safe storage procedures in place. The care home responsible was fined £270,000 after pleading guilty to breaching Sections 3(1) and 33 (1)a of the Health and Safety at Work etc. Act 1974.
The HSE prosecution follows the death of a 72 year old care home resident who died in 2015 after chewing and swallowing chlorine tablets after a delivery of cleaning products was left unattended in a corridor at the care home. The 72 year old resident who had Alzheimer's Disease was found by staff next to the cleaning products in distress and pain. The resident died a week later in hospital.
Put COSHH safe storage procedures in place
HSE inspector Garry Miller said "This distressing incident confirms the need for anyone handling potentially harmful substances to be extra vigilant in ensuring that they are not left unattended in circumstances where vulnerable people in their care can gain access to them."
"Suitable procedures need to be put in place and then regularly checked to ensure that they are being followed by everyone, not just for the use of such substances, but also for their delivery, storage and disposal."
Control of Substances Hazardous to Health Regulations 2002 (COSHH) | Key Guidance
Employers have a legal duty of care under the Control of Substances Hazardous to Health Regulations 2002 to ensure that COSHH risk assessments are carried out for all hazardous substances on the premises.
COSHH risk assessments need to identify those who can be harmed which are not just the person using the product but others in the vicinity who could also be harmed.
Employers need to ensure that suitable control measures are implemented not just for the use of the product but also for the delivery, storage and disposal of hazardous substances.
Hazardous substances must be kept out of the reach of vulnerable people and children, for example, by locking the substances in a cupboard when not in use.
Regular checks need to be carried out to ensure that the control measures stated in the COSHH risk assessments are being followed.
For more information about COSHH safe storage and assistance in carrying out COSHH risk assessments, please contact the Wirehouse Health and Safety advice line today.