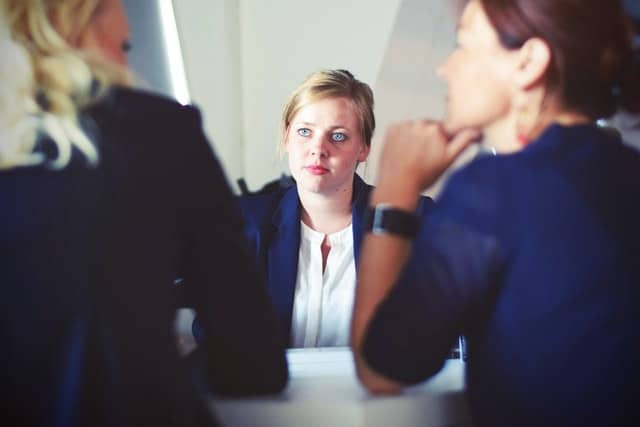 A recent case sheds some light on actions an employer could take, where an employee claims health and safety risks and is refusing to work. The first important point to mention is that the employee could only claim automatic unfair dismissal if he did not have the required length of service to bring an ordinary unfair dismissal claim.
Bacground to the Automatic Unfair Dismissal Case
In the case of Rodgers v Leeds Laser Cutting Limited (2020), the claimant, Mr Rodgers, refused to attend work when his colleague developed symptoms of Covid-19 and self-isolated.
Mr Rogers notified his employer that he will not be returning work until the national lockdown has eased as he had a child with sickle cell disease and was concerned about the risk of catching the virus and passing it onto his young child. The employer had dismissed Mr Rogers following a month's absence.
Automatic Unfair Dismissal Claim
The claimant brought a claim of automatic unfair dismissal on the grounds that he was dismissed for exercising his right to leave a workplace where he felt it was not safe to remain in work and to take steps to protect himself where he reasonably believed there was a serious and imminent danger to his health and wellbeing, under section 100 of the Employment Rights Act 1996.
Employment Tribunal Decision
The Employment Tribunal (ET) upheld the employee's dismissal. The ET held that the employee could not rely on general health and safety concerns in work allowing him not to attend work. It was found that the mere existence of Covid-19 does not, in itself, create 'serious and imminent' danger in work and the existence of the Covid-19 virus cannot be avoided. As a result, the ET found that the claimant's refusal to attend work on these grounds was not reasonable.
The ET had considered what health and safety precautions the employer had put in place, and held that the employer had implemented satisfactory workplace measures to protect it's employees from the risk of Covid-19. They also found the measures were in line with the Government guidelines at the time.
Furthermore, it was found that the claimant had failed to raise any concerns, nor could show there was greater risk of him being exposed to Covid-19 being in work than out of work. Taking this into account, the ET found that the claimant's refusal to attend work was based on general worry about Covid-19 rather than specifically related to the workplace which placed him at 'serious and imminent' danger.
Essential Guidance for Business Owners
It is important to note that the decision on an Employment Tribunal is not binding.
Furthermore, it is important to note that such cases and outcomes are wholly dependent on the circumstances at the time and each employer would be advised to consider their own circumstances first and foremost.
This case does show that having robust, and up to date workplace health and safety measures to protect staff from Covid-19 could go some way towards defending a claim.
As this was an automatic unfair dismissal claim, it's worth considering that, should this have been an ordinary unfair dismissal claim, the outcome could have been different.
If you need HR advice you can trust surrounding unfair dismissal claims, get in touch with our team of HR and Employment Law Consultants today.