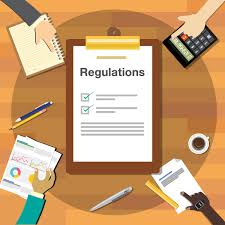 A recent European Court case centered around working time regulations and the responsibilities of organisations for recording working time of their staff members. We review whether employers are obliged to keep records of daily working time and whether the ECJ ruling on May 14th changes anything.
In reality there is a great deal of recording of working time already taking place, typically in the form of time sheets or their modern electronic equivalent. But the legal obligations in the UK at present only extend to keeping adequate records to show:
Whether the limits on maximum weekly working time, night work and working hours of young workers are being met;
records of opt outs from the maximum working week;
whether the provisions relating to health assessments for any night workers and young workers and the transfer of night workers to day work are being met.
Recording Working Time | Recent Case
A Spanish Trade Union (Federación de Servicios de Comisiones Obreras) took a case against Deutsche Bank SAE that was referred to the European Court. The union argued that the employer had an obligation to set up a system to record the actual number of hours worked each day by its staff so that it was possible to check that the working time limits were being adhered to. This particularly referred to the length of the working day and statutory break entitlements.
In its judgment, issued on May 14th 2019, the court agreed and concluded that the national law of all member states should require records to be kept showing actual daily working time for individual workers. The Court said that this is to help ensure that workers' rights are being complied with – because without reliable records of working hours and rest periods/ breaks being kept, it is difficult for workers to challenge their employers in relation to any alleged breaches and for courts to decide claims.
These requirements are above and beyond what is currently required under UK law and depending on Brexit developments the UK may not be obliged for much longer to amend its own law to comply with EU law.
So what are the implications for UK employers?
Public sector workers can enforce EU law in UK courts so they can require this of their employer immediately.
Private sector employers are not immediately impacted by the ruling but that may change if there is UK legislation enacted to bring it in. Although this may not be obligatory post-Brexit, this is not out of the question in the post-Brexit landscape depending on how UK employment rights reflect EU rights in the future.
It is also feasible that in a UK tribunal or court decision, words are effectively added to the Working Time Regulations (UK law) so that they comply with the European position. It's possible that the ruling becomes a health and safety requirement or at least part of official health and safety guidance to employers.
So this ECJ ruling may have an impact on UK employers after all. Those who do not already have a mechanism to record start times, finish times and break times would therefore be advised to at least give some thought to how they may introduce one.
If you would like more information on recording working time please contact our expert Employment Law team today for free, no-strings advice:
CALL 033 33 215 005 | Email Us