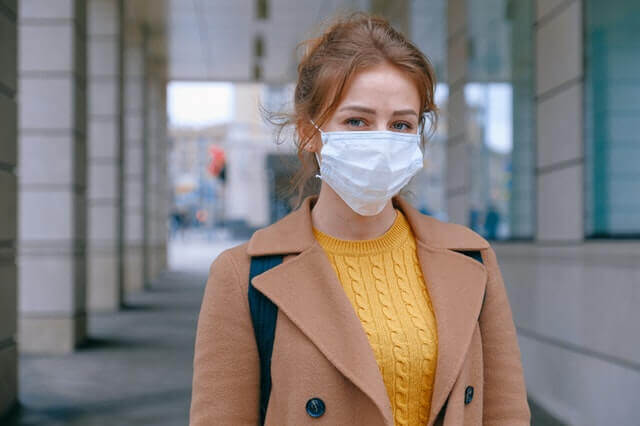 As an employer, you must protect your employees and customers from harm. This includes taking reasonable workplace hygiene steps to protect your workers and others from the risk of catching and spreading Coronavirus. The virus can transfer from people to surfaces and can be spread on to others who touch the same surfaces. Keeping your workplace clean decreases the potential for Coronavirus to spread and is a critical part of making and keeping your business 'COVID-secure'.
From 24th September 2020 it is a legal requirement for businesses open to the public to display a NHS QR Code, including hospitality, leisure and tourism sectors, close contact services and Local authority run services. Workers, customers and visitors must scan the QR code when they enter the venue using the NHS Covid-19 app. Visit the UK Government website to create a Coronavirus QR Poster for your business.
Workplace Hygiene Risk Assessment
This simple guidance will help you to clean your workplace to reduce risk. You may need to increase how often and how thoroughly you normally clean, as well as cleaning surfaces and areas that you do not normally clean. Before you can decide what cleaning is suitable for your workplace, you'll need to do a risk assessment to help you manage risk and decide how best to work safely and protect people during the Coronavirus Pandemic.
Cleaning, Hygiene and Hand Sanitiser
Use signs and posters to help your workers to practice good hand washing technique and to remind them to cough/sneeze into an arm and avoid touching their faces.
Provide hand washing facilities with running water, soap and paper towels.
Provide hand sanitiser at locations in addition to washrooms.
Provide hand sanitiser nearby for people getting in and out of vehicles or handling deliveries, if they are unable to wash their hands.
Make sure that surfaces remain clean. This may mean increasing the level and frequency of cleaning as well as cleaning surfaces that you may not ordinarily clean.
Clean Equipment Frequently
Set clear guidance for the use and cleaning of toilets, showers and changing facilities to make sure they are kept clean and social distancing is achieved as much as possible.
Clean work areas and equipment between uses.
Frequently clean and disinfect objects and surfaces that are touched regularly
If equipment like tools or vehicles are shared then clean them after each use.
Clean to Reduce Risk from Coronavirus
Your risk assessment will help you to identify what your cleaning regime will look like, but there are some general things that you should consider.
Identify frequently touched surfaces
Doors, bannisters, buttons and anything that is frequently touched, especially if it's touched by lots of people, will need more regular cleaning than normal. Examples of frequently touched objects include:
Work surfaces like desks, platforms and workstations
Handles on doors, windows, rails, dispensers and water coolers
Common areas like toilets, reception, changing rooms, corridors and lifts
Vehicle handles, steering wheel, seat belts and internal surfaces
Control panels for machinery, control pads and switches
Computer keyboards, printers, touch screens, monitors and phones
Taps, kettles, water heaters, fridges, microwaves and cupboards
Shared equipment like tools, machines, vehicles, pallet trucks and delivery boxes
Post and goods coming in or being shopped out
Put in place workplace hygiene measures to clean surfaces and objects after each use where possible, for example phones and conferencing facilities in a meeting room. If it's not practical to clean after each use, for example lift buttons that are used continuously throughout the day, make sure they are cleaned often.
Adequate Cleaning Regimes
There are 2 components to be aware of when putting adequate cleaning regimes in place.
Deep cleaning – is a thorough clean of all frequently touched surfaces at least once per day.
Periodic cleaning – is cleaning at different times throughout the day. Periodic cleaning can include cleaning items immediately after use as well as cleaning surfaces on a regular basis throughout a single day.(Source – HSE)
For specific advice to help implement effective safety procedures in your workplace, get in touch with our team of expert Health and Safety Consultants today.