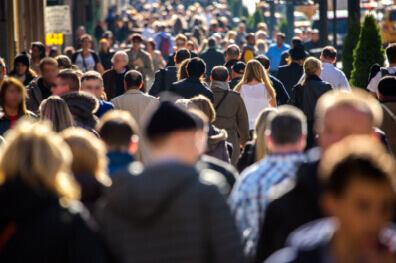 Chancellor Rishi Sunak has announced new plans to support businesses after the Furlough Scheme ends as part of a 'winter economy plan'. The information we know so far is that on 1st November 2020 a new Job Support Scheme will be available to assist businesses who are facing lower demand as a result of the Coronavirus. The scheme will run for 6 months and the Government will contribute to the wages of staff who are working less than their normal hours.
Job Support Scheme: Who Qualifies?
To qualify for the scheme employees must be able to work at least a third of their normal hours, the cost of which will be met by the employer. With regard to the non-working hours, one third would be unpaid (unless the employer chose to 'top up'), one third would be paid by the employer and one third would be paid by the Government to a maximum of £697.92 per month. In most circumstances employers will need to seek agreement from staff to temporarily vary their contract of employment in order to benefit from the scheme.
The new Job Support Scheme is available to businesses across the UK, regardless of whether or not they have accessed the Furlough Scheme previously. We will keep you up to date with more details of the scheme as they become available.
A Return to Homeworking
This latest development follows the announcement by the Prime Minister earlier in the week with regard to the tightening of the restrictions faced by the public on account of Coronavirus throughout England, with similar announcements following in Scotland and Wales.
The advice throughout the UK for office workers is once again to work from home where possible. As a result, many businesses will be reverting back to homeworking having operated in this way, many for the first time, earlier this year. Most will now have established systems in place which may make for a smoother transition. However, employers should be mindful that for some employees working from home can be isolating. Effective and regular communication can improve employee wellbeing.
Impact on the Hospitality Sector
Pubs, bars and restaurants in England and Scotland will soon be required to close by 10pm with pubs in Wales also required to stop serving alcohol by 10pm. For some employers this may mean that staff contractual hours may not be easily met or that venues are overstaffed. Options such as lay off, short time working or redundancy may be appropriate. Wirehouse clients should contact our advice line for advice on individual situations.
Not a Wirehouse client? Get in touch with our team today to book in your HR consultation.
Request your HR Consultation today »
Face Coverings
The Prime Minister also announced that face coverings must be worn for bar staff, waiting staff and shop workers. Employers have an obligation to ensure the safety of staff and members of the public accessing their premises. In order to uphold this duty there may be a requirement to intervene in the event an employee is not observing the new measures. Employers should be mindful that some staff may be exempt from the requirement to wear face coverings and consideration must be given to this before any action is taken.
Please get in touch with our HR and Employment Law team to discuss any individual circumstances arising from the latest developments.