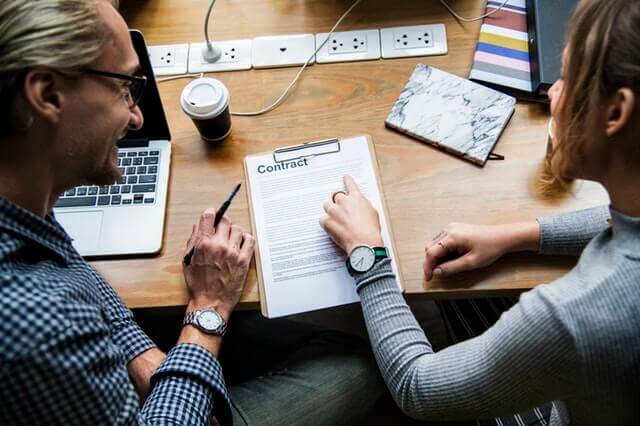 On 6 April 2020, certain changes were made to the information that must be given in a 'section 1 statement'. This document is often referred to as a contract of employment or a written statement of particulars of employment. During this article, for ease, we will refer to the document as a 'contract'.
Prior to 6th April 2020, employers had to provide employees with a contract within two months of their employment starting. It is now a day one right for not only employees but for workers to receive a contract in an expanded form.
Are your Contracts of Employment Up to Date?
Given the challenges many employers have faced and continue to face during the COVID-19 pandemic, compliance with the new provisions on contracts has not been top of their agenda. However, now restrictions are easing and more workplaces are getting back to some normality, perhaps you find you are now in a position to recruit? If so, your contracts do need to be up to date and compliant with the changes now required.
To summarise, you must now include the additional following details in the contract:
The working pattern – whether – or not hours may vary and, if so, how they vary or how that variation is to be determined.
Entitlement to other paid leave – there was already a requirement to provide details on sick leave and holidays, so 'other paid leave' will include, for example, maternity, adoption and paternity leave, parental bereavement leave and any paid compassionate leave you may provide.
Probationary period (and its length) – if there is no probationary period, you must also state this.
Benefits – any benefits you provide not already covered in the contract – this excludes details of benefits relating to sick pay, pension, holiday pay and other paid leave. While the position has not been made absolutely clear, we believe the other benefits that must be detailed are those benefits which have an economic value such as a salary sacrifice scheme, private healthcare insurance, company vehicle etc. If there are no other benefits this must also be stated.
Training you either require to be undertaken or offer – this includes you detailing any training you require the employee or worker to complete but which you do not pay for. The compulsory training provided by you and any compulsory training which you will not pay for must be set out in the contract itself. Details of non-mandatory training, such as inhouse training can be set out in another easily accessible document, such as the employee handbook. It is important to note that mandatory training can include training considered essential by an employer as well as training that is legally required. If there is no mandatory training applicable, this must also be stated.
Rest assured, you do not need to update contracts for employees who started employment before 6th April 2020. However, you should be aware that if an employee who started employment before that date requests an updated contract with the new information, then you must provide them with an updated contract complying with the new section 1 rules, within 1 month of such request.
If you are a Wirehouse client and are unsure whether your current contract templates are compliant with the new section 1 rules, please get in touch with our HR Documentation Review Team and we will make the necessary updates.
If you are not a Wirehouse client and need HR and Employment Law advice surrounding your contracts of employment, speak to our experienced team of HR Consultants today.
Article written by Gemma Frain Assoc CIPD, HR Document Consultant