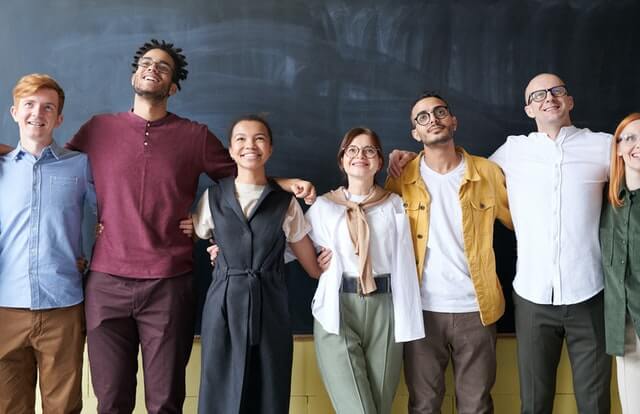 In 2015, the Mindfulness All-Party Parliamentary Group (MAPPG) and the Mindfulness Initiative released the "Mindful Nation UK" report. This was the first time the Government openly took an interest in the phenomenon that is mindfulness. A key recommendation was that "The Department for Business, Innovation and Skills (BIS) should demonstrate leadership in working with employers to promote the use of mindfulness and develop an understanding of good practice."
Coincidentally the first meaningful step of my own journey in mindfulness started around the same time when I joined a local Buddhist meditation class. Science has taken a while to catch on to the ancient teaching of Buddha, but there is now clear evidence that meditation has a positive effect on health and well-being. Meditation also benefits the immune system and can even slow the rate of brain atrophy.
Mindfulness & a Holistic Approach to Mental Health
And so, as we enter what looks to be a global recession sparked by the coronavirus pandemic, and all that brings, there has never been a more pressing time to find a more meaningful way of dealing with the world around us. All of us will be subject in one degree or another to stresses that heighten the risk to our health, both physical and mental. The Centre for Disease Control and Prevention in the US recently issued guidelines to cope with the widespread anxiety they anticipate. Among them is meditation, and within meditation is the essence of mindfulness.
Benefits to Employee Wellbeing
Wirehouse is an employer that has embraced mindfulness. We're currently mid-way through our third in-house eight-week course, as we've sought to roll it out to any employee who is interested.
The response from our employees has been fantastic, and while it is too early to pronounce on the effects on productivity at work and attendance records, we've had loads of positive feedback from those who have participated. Not only has it helped them to become more aware of life's stressors, and given a more considered way of dealing with them, it's also helped participants to find more in each given moment, and perhaps a little more happiness as they learn to live in the moment in this wonderful world of ours.
If you're interested in our Mindfulness training online 8-week programme for your employees and want to find out more, please get in touch with our team today. Contact marketing@wirehouse.sd-clients.com for more information.
Article written by Richard Lyons – Wirehouse Tribunal Department Manager and qualified mindfulness teacher from "Mindfulness Now", the UK College of Mindfulness Meditation, part of Central England College in Birmingham.