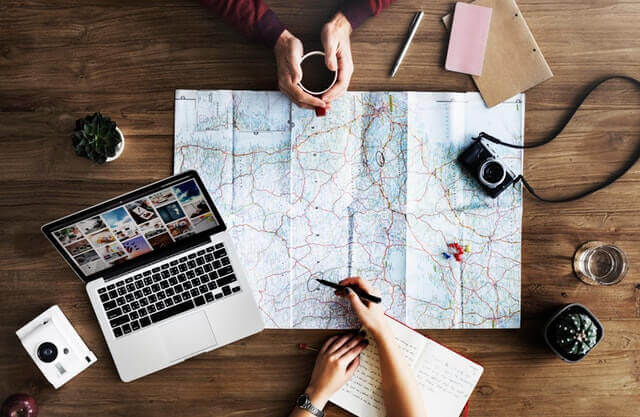 As we enter the busy holiday period it's a good opportunity to recap and highlight employees' holiday entitlements to ensure the employee doesn't lose out, but also so that the employer doesn't feel forced into doing more than they need to. Our simple guide provides practical information for businesses when calculating holiday entitlement for your staff.
What are Employees' Basic Holiday Rights?
All employees have a statutory right to 5.6 weeks holiday, this entitlement can be increased by an employer as a contractual right. The leave entitlement can include bank holidays.
Managing Holiday Requests & Calculating Holiday Entitlement
An employee should request holiday in line with the holiday policy or employee handbook. Even if an employee submits a request in good time an employer can reject the request if there are business grounds for doing so, for example if there are other employees already booked off at the same time or if it's a busy time of the year for the business. While an employer can reject requests, it should not do so to the extent that the staff member is not able to take all of their leave entitlement.
There should be a clear process for the approval and rejection of holiday requests, saving any confusion over whether holidays have been approved or not. An employer can set rules about when leave can and cannot be taken, giving at least twice as much notice as the length of leave they want the employee to take.
This might apply when there is a company shutdown, if the company's shutdown is 1 week, the employer should give at least 2 weeks' notice to employees, often such requirements can be included in annual leave policies or the employee handbook.
To set when employees are unable to take holiday, as much notice needs to be given as the period the employer wishes to restrict the employee.
An example of this is if a company is aware that at certain times of the year there are key busy periods, they can give at least 1 weeks' notice that they will not consider holiday requests for a certain week of the year. Again, this should be included within a holiday policy or handbook.
Calculating Holiday Entitlement & What to Include in Holiday Pay?
If an employee regularly gets paid overtime, commission or bonuses, the employer must include these payments in at least 4 weeks of the employee's holiday pay. This rule only applies to 4 weeks holiday pay because Judges in holiday pay cases use the EU Working Time Directive, which is 4 weeks' leave and not the Working Time Regulations 1998, which contains a UK employee's additional right to 1.6 weeks annual leave.
Right to Carry Over Leave and Payment in Lieu of Leave
With the approval of the employer, an employee can carry over any un-taken annual leave above 4 weeks into the next holiday year, so for a full-time worker this is 8 days. Should an employee not take their leave entitlement by the end of the holiday year, and they have no approval to carry over the remainder of their entitlement, then the un-taken holidays would be regarded as lost.
However, organisations should be aware that they are now expected to be diligent in reminding employees, throughout the holiday year, of their outstanding holidays and that if the holiday is not used it will be lost. There are specific rules relating to the carrying over of holiday if an employee is on maternity leave or sick leave, advice should be taken from Wirehouse if you have an employee on either of these leaves.
Other than on termination of employment, an employee is not entitled to payment in lieu of the statutory 5.6 weeks holiday. However, any entitlement greater than the 5.6 weeks could be paid in lieu, should the employee wish, and the employer agree.
If you would like more information about calculating holiday entitlement please contact our expert Employment Law team today for free, no-strings advice.