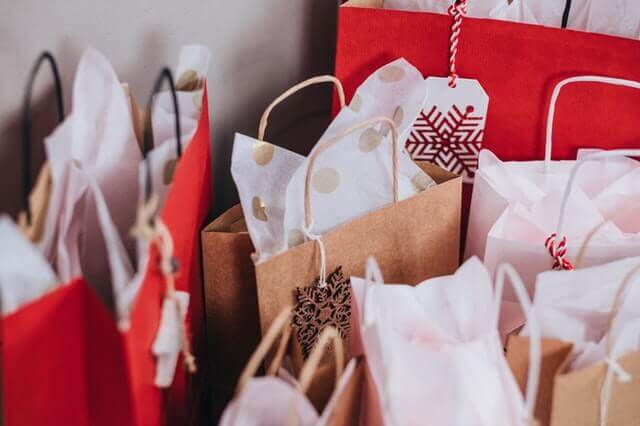 The festive time of year is fast approaching and the same Christmas related employment issues arise time after time in many businesses. We review the effects that Christmas shopping has on employee productivity, conduct and morale and what Christmas shopping HR policies you can put in place now, to ensure you have effective working practices.
Online Christmas Shopping at Work
Most organisations will want to avoid their employees browsing the internet during working hours, including for the purposes of Christmas shopping.
Decide whether you are going to authorise the use of work devices for online shopping during employees scheduled breaks.
Ensure your internet policy is up to date.
Reiterate any rules around the use of the internet to your employees during the Christmas build up.
Be mindful of any monitoring you undertake relating to this to ensure that it complies with Data Protection principles. Any monitoring carried out must be clearly set out in your Privacy Notices. However, if someone is using working time for non-work-related activities, it will usually be obvious without the need for monitoring as you'll see the decline in their productivity.

Christmas Shopping Deliveries
Allowing employees to have their Christmas shopping delivered to the workplace is a great way of improving their work-life balance. Nonetheless, before authorising this consider how much administration or reception personnel time it could take if they have to receive the delivery and then follow it up with the recipient.
Consider any health and safety issues if large or heavy deliveries are being received. If you're happy to allow deliveries, decide whether you want to place a limit on the number of deliveries per staff member and whether you want to limit it to a certain period of time, over Christmas. You may also want to consider any loss of productivity from employees opening their deliveries during working hours and limit this to their break times. Whichever way you decide to do it, just make sure it's consistent and the same Christmas shopping HR policies apply for all members of staff.
Christmas Sickness Absence
Every employer knows that there will be times throughout the year when some employees may "pull a sickie" when they're not actually unwell. However, chances are, unless the employee advertises it on Facebook or is seen out by a colleague, you're rarely going to be able to prove it. However if you do get the impression that an employee has ditched work in favour of Christmas preparations, give the Wirehouse FREE HR Advice line a call and we can advise on what actions to take, and whether you have enough evidence to proceed to a disciplinary hearing. This situation seems fairly straight forward; an employee has missed work to catch up on their Christmas to do list and you need to decide if there is enough evidence to discipline them.
However, where it gets trickier is when an employee misses work due to issues with their mental wellbeing. Bear in mind that Christmas can be a very hectic and stressful time for some; whether it's simply that they feel they have too much to cope with or it might trigger feelings of loneliness or grief. Create a safe environment for someone to be able to be open and discuss this during any return to work meetings following any sickness absence. You could look to adjust their workload, or offer other support mechanisms for a temporary period to help with their mental wellbeing and help them remain in work.
Buying & Selling Christmas Gifts in the Workplace
You may know of someone who likes to make various Christmas-related crafts to sell to others, whether it be homemade cakes, cards or gift tags etc. Establish clear rules and apply them consistently. You may want to limit any buying and selling to break times so that it doesn't impact productivity or maybe you want to ban it altogether in the workplace. Either way, ensure this kind of buying and selling doesn't interfere with working relations. To help with this some organisations may decide to set up a particular day or a 'pop-up shop'. Maybe you want to incorporate charity into it and ask the sellers to contribute all or some of their profits to your chosen charity? Communicate your rules to your staff before you become aware of it happening so you can show you're being fair and consistent from the outset.
Incentives
It isn't unheard of for companies to offer incentives to employees during this time of year in the form of paid time off. Everyone appreciates having that little bit of time back during the build up to Christmas to do some last-minute shopping. Some companies find that it really helps with morale to incentivise staff to work hard for some time away from work. You might decide to run a competition and the winner gets half a day or a couple of hours off work, paid, to run a few last-minute errands. Or you may just want to reward certain employees who have gone the extra mile this year. A great way to increase productivity!
For expert advice on putting Christmas shopping HR policies in place & other HR related issues, please get in touch with our team of HR Consultants.