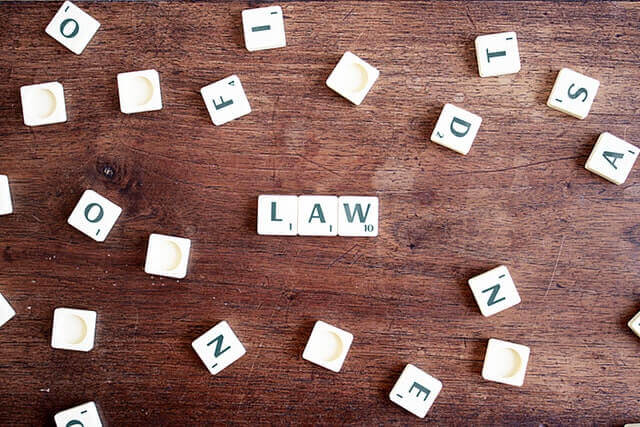 New figures have confirmed that disability discrimination claims rose 37% in 2018 from the previous year, and this trend is expected to continue. We review two recent cases which highlight the ongoing intricacies and complexities of disability discrimination claims.
Woods v Durham County Council
This interesting and unusual case highlighted that a person with an accepted disability was not able to claim disability discrimination, because the treatment he complained about was in relation to a separate excluded condition.
Mr Wood, an employee of Durham County Council, was arrested for shop lifting, admitted it, and was given a penalty notice for disorder and also a fine. His role meant that he had to work with the police and he had to be vetted. He did not disclose the shop lifting incident to his employer but they found out through the vetting, and after a disciplinary hearing, dismissed him.
Mr Wood argued that his post-traumatic stress and related amnesia had caused him to forget to pay for the goods and also to inform his employer. The Council did not believe him and said he'd been dismissed for a 'tendency to steal' and not because of his disability. The tribunal accepted this. Despite the fact that the tendency to steal can be said to be linked to his disability, this in itself is an excluded condition under the Equality Act 2010 (Disability) Regulations 2010.
The outcome was appealed but the EAT upheld the fact that the employee was not able to bring a disability discrimination claim – that Mr Wood had a 'tendency to steal' because he had argued that the shop lifting incident was part of his condition (and therefore could not be a one off).
The Equality Act lists certain conditions that are not disabilities – these include tendencies to set fires, to steal or to commit physical/sexual abuse. Tribunals will determine if the employee has an excluded condition before deciding how that relates to alleged disability discrimination.
Baldeh v Churches Housing Association of Dudley and District Ltd
An employer is not liable for discrimination arising from disability where they "did not know, and could not reasonably have been expected to know" that the disabled person has the disability. In this recent case, a tribunal applied this rule in favour of the employer, but the EAT upheld the employee's appeal because among other reasons, the employer acquired knowledge of the disability at the stage of her internal appeal, as she mentioned her mental health.
Mrs Baldeh was at the end of her probation period and was dismissed for performance and behaviour issues including a poor communication style. At her appeal hearing she said that she suffered from depression and that this resulted in her often saying things in an "unguarded" manner and having short-term lapses in memory.
The tribunal accepted that there was a disability but said there was no actual or constructive knowledge of this at the time of dismissal, that there was no evidence that her communication style was due to her disability, and that she was also dismissed for other reasons not related to her communication style. Finally they agreed with the employer that dismissal was justified – there was a legitimate aim as the role involved working with vulnerable adults in a pressured environment.
As well as finding that the acquired knowledge of her disability at the disciplinary appeal stage was relevant, the EAT also found the tribunal should have taken account of evidence that her depression may have caused some of the behaviours she was dismissed for. They said it didn't matter whether there were other reasons for dismissal, but what was important was whether the matters arising in consequence of the disability had a "material influence" on the decision to dismiss. On the question of the legitimate aim, the tribunal also didn't address properly whether dismissal was a proportionate response to achieving the legitimate aim.
Key Lessons to be Learnt | Guidance for Employers
These two cases are a good example of how an Employment Appeal Tribunal can completely disagree with and overturn a tribunal's decision.
Also important to realise is that a dismissal can be discriminatory even when the employer did not know about a disability until the appeal stage.
It is crucial that employers seek advice when dealing with disability discrimination claims to ensure they are acting in a fair and consistent way.
Get in touch with our legally qualified team of Consultants for practical guidance with any specific HR issues you may have.