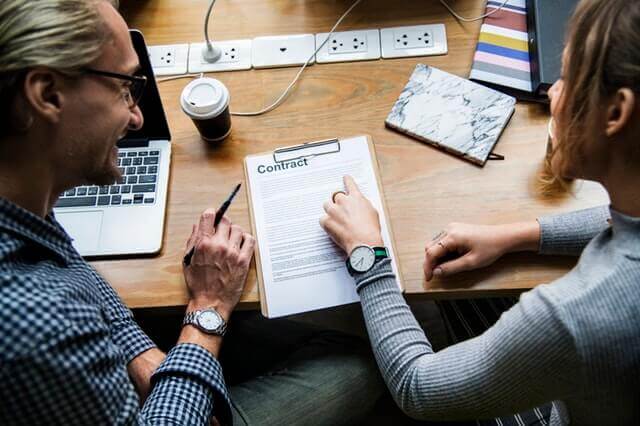 There has been a further development in the fire and rehire story with the publication by ACAS of a draft Code of Practice on Dismissal and Re-engagement. Consultation on this document is open until April 18th 2023.
What is fire and rehire?
Fire and rehire is the everyday expression used when employees are dismissed and offered re-engagement on new terms. If they accept the new terms they are immediately re-engaged with continuity of service. If they don't accept, the employment ends with the employee having been dismissed.
When is fire and rehire used?
Fire and rehire is used when employers want to change contracts but cannot obtain the agreement of employees. It is a drastic and controversial step and is taken when the employer believes they absolutely have to make the changes and can see no other way.
Is it legal to fire and rehire employees?
After fire and rehire hit the headlines in the past couple of years with some high-profile occurrences, the government resisted calls to make it automatically unlawful and embarked on instructing ACAS to produce guidance and then a code of practice. But it still remains that the affected employees are dismissed and can bring claims for Unfair Dismissal. Whether these claims succeed if they are not settled out of court will come down to the decisions of Employment Tribunals on a case by case basis. Employment Tribunals will look at the extent to which the employer's need was compelling, the manner of consultation  and the extent to which the employer tried to resolve the situation without dismissals.
What are the risks with fire and rehire?
The main financial risk is a finding of unfair dismissal, which can lead to hefty basic awards and compensatory awards being ordered by Employment Tribunals. There is also, particularly for high-profile companies, the real possibility of reputational damage.
What's in the new draft code?
The code does not make Fire and Rehire unlawful, but would carry more legal weight than the current ACAS guidance. Employment Tribunals would be required to take the code's provisions into account when deciding relevant claims, and could increase or decrease certain tribunal awards by up to 25% where employers or employees have unreasonably failed to comply with the code.
The code would apply irrespective of the number of employees affected or the employer's reasons for seeking to implement new terms and conditions, but would not apply to genuine redundancy situations. (A genuine redundancy situation is normally where the employer needs fewer staff, or fewer staff of a particular kind, not where they need the same number but on different terms).
There is an emphasis in the draft code on meaningful consultation, which means approaching consultation in good faith and with a genuine openness to reaching an agreement, as well as transparency when dealing with employees. There is also emphasis on fire and rehire being a last resort. Where it becomes clear that employees are not prepared to accept proposed changes without further negotiations, employers should carefully re-examine their plans in light of workforce feedback.
The code also addresses the issue of employers using threats of dismissal as an intimidatory tactic during difficult negotiations. Whilst employers should be transparent that failure to agree changes may result in dismissals, the code states that a threat of dismissal should never be used  as a negotiating tactic in circumstances where the employer is not, in fact, contemplating dismissal as a means of achieving its objectives.
How much of what is in the draft code makes it into the final version remains to be seen, but it is expected that the implementation of the finished code will happen later this year.
For the present, employers should be mindful that any attempts at amending contracts, whatever the anticipated outcome, should be undertaken in accordance with the existing rules on collective consultation with staff where there are more than twenty employees affected. Advice should be taken on complying with these before any action is taken.
In the meantime, employers should continue to seek legal advice from the Wirehouse Employment Law Consultancy team when considering any approach to amending employee terms and conditions of employment.