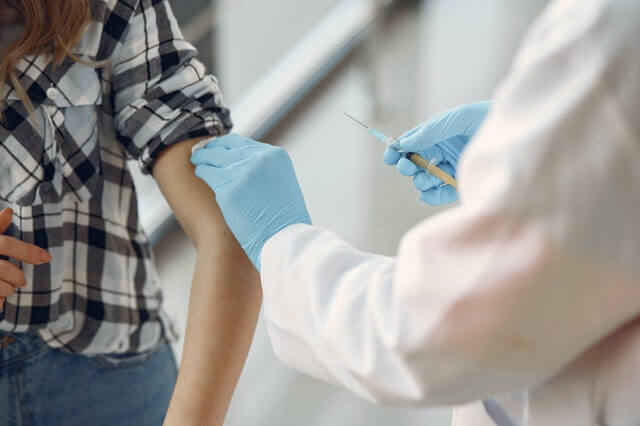 On 11th November 2021 amendments to the Health and Social Care Act 2008 came into force, mandating full vaccination of staff employed in registered care homes, unless they are exempt. The new rules also extend to any professionals visiting the homes, for example, inspectors, tradespeople, social workers and hairdressers. We review these recent amendments and provide guidance for employers about mandatory vaccination checks.
Mandatory Vaccination Checks – What you need to know
The Department for Health and Social Care (DHSC) has now also confirmed plans to mandate vaccinations for regulated activities in the health and social care sector for roles that have direct face-to-face contact with patients and service users. In addition to care and support staff, non-clinical staff may also be caught by this requirement, such as administrative staff and cleaners. The amended regulations are expected to come into force on 1 April 2022.
The DHSC guidance states that anyone who enters a care home for a job interview must show proof of vaccination, unless they are exempt. It goes on to say that if a candidate intends to have the vaccine but is not yet vaccinated, the interview should take place outside of the care home or remotely, via video call or telephone. The guidance advises employers to notify potential applicants of the requirements around vaccination at the start of the recruitment process and to undertake checks during the recruitment process to ensure the candidate is eligible to work in a care home.
All that said, employers will be used to handling questions around health during the recruitment process with caution. Under the Equality Act 2010 employers are prohibited from asking about the health of an applicant other than in very limited circumstances. Permitted questions include those around the candidate's ability to carry out a function that is intrinsic to the job and reasonable adjustments needed for the candidate to carry out the job. Job offers can however be made conditional on satisfactory responses to pre-employment health checks. The purpose of this legislation is to ensure candidates are assessed purely on their ability to do the job. The question is therefore, does asking the vaccination status of a candidate relate to a function that is intrinsic to the job? The answer to that question is unclear and, as mandatory vaccine requirements are so new, so far remains untested at tribunal.
HR Advice for Businesses
To assist employers grappling with this issue, we have updated our application forms for use within the care home setting where vaccines are mandated. We have suggested wording to set out what the requirements are for working within a care home, in that staff must be fully vaccinated or exempt. We have asked that applicants confirm they have met the requirements.
Accordingly, at the shortlisting stage, the employer will be unaware as to whether the applicant is fully vaccinated or exempt. Once it comes to the interview stage, interviewing away from the care home in a separate building or by video call will mean that employers remain unaware of vaccination status until an offer has been made. This the advised route wherever possible, as it is the safest way to ensure that the recruitment process does not fall short of the requirements under the Equality Act, whilst also complying with the regulations under the amendments to the Health and Social Care Act.
If it is not possible to complete the recruitment process without candidates visiting the care home, then under the DHSC guidance proof of vaccination status is required.
To minimise risks of any potential discrimination claims being brought in the event a candidate is unsuccessful, employers should have more than one interviewer with each taking robust notes of the interview.
Employers must be able to clearly explain (if required) why a candidate has been unsuccessful and to be able to relate this purely to the candidate's ability to carry out the role they have applied for.
For those employers who will be required to adopt a mandatory vaccine policy for certain roles, expected to take effect from 1 April 2022, applicants will need to be made aware of the scheduled mandatory requirements affecting the role they are applying for. Recruitment processes similar to those described above for care homes will need to be adopted for relevant roles commencing after the effective date.
If you are a Wirehouse Client and require further guidance about mandatory vaccination checks please contact the HR Advice Line. If you are not a client and need advice and support please get in touch with our team of HR Consultants today.