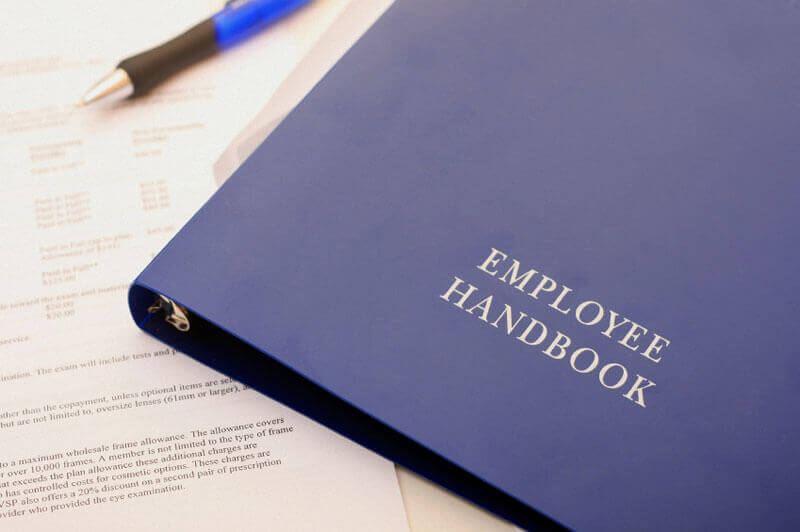 We are now six months on from when the Good Work Plan came into force. Amongst other legislative changes was the right for employees and workers to be provided with a Written Statement of Particulars on day one of employment or engagement at the latest. For employees, a window of eight weeks was previously allowed. The Written Statement of Particulars is sometimes referred to as a Contract of Employment, a Statement of Main Terms and Conditions, or Conditions of Engagement for a worker.
Written Statement of Particulars | 5 Essential Details
As well as the new timescale, for any new employee and worker beginning work on or after 6th April 2020, their Written Statement of Particulars must now include additional specific clauses which were not a legal requirement previously.
The new details which now have to be included in the Statement are as follows:
1. Details of any probation period.
2. More information about patterns of working.
3. Details of all paid leave which applies including statutory family leave such as maternity, paternity, adoption leave (or a reference to another reasonably accessible document, such as a policy/handbook).
4. Details of all benefits the employee/worker is entitled to which have an economic value, or if none apply, this must be stated.
5. Details of any mandatory training entitlement must be set out (whether or not this is paid for by an employer), or if there isn't any, this must be stated.
Avoid a Costly Employment Tribunal Claim
Any employee or worker can make a claim to an employment tribunal if they have not been issued with a compliant Written Statement, or also if the statement issued is inaccurate or incomplete. There is no time limit for the claim to be made other than it must be made within three months of termination of employment.
A Tribunal can instruct the employer to amend the particulars but an award of compensation would only be made if the employee/worker has made another substantive claim at the same time such as unfair dismissal, discrimination, detriment, deductions from wages, working time or breach of contract claims.
Although compensation will not be awarded simply for failing to provide the written statement, if this can be added on to an accompanying claim, the award for the failure to provide the written statement is a minimum of two weeks' pay, and a maximum of four weeks' pay in exceptional circumstances, plus whatever the compensation award of the accompanying claim may be.
Template Statement of Particulars | Get HR Ready
Despite the pandemic putting a lot of recruitment plans on hold, you may have a resignation and a requirement to urgently replace a leaver at any time. You should therefore ensure that you have updated and compliant template Statements of Particulars in place ready for the day one requirement for any new starters you recruit.
In terms of existing employees or workers, there is no requirement to issue an updated version to them unless they specifically ask for one. If they do, this must be provided within a month. If an employee or worker changes any terms part way through their employment then this change along with any not previously included in their current statement of terms from the above list, must be stated in an addendum to contract letter.
Additional Changes to Terms from April 2020
Irregular hours workers – The timescale used to calculate holiday pay is now 52 weeks (changed from the previous 12 weeks). This information should also be in the Statement of Particulars where relevant to the situation.
Parental Bereavement leave – the day one right of 2 weeks parental bereavement leave to all employees and the right to statutory parental bereavement pay to those with at least 26 weeks continuous service and average earnings at or above the lower earnings limit. This information can be provided in an accompanying policy or handbook.
Please get in touch with our HR and Employment Law team to discuss any individual circumstances arising from the latest developments.