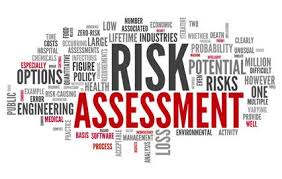 In order to ensure that employees are safely protected at work, organisations have a legal duty to carry out Risk Assessments to identify workplace hazards that may cause foreseeable harm or damage and to put control measures in place to manage the risks.
When Risk Assessments have been completed, they need to be kept up-to-date to ensure they remain 'suitable and sufficient'. If there are changes at work, Risk Assessments will need to be reviewed. For example there could be changes to:
Staff
A process
The substances or materials being used
Equipment being used
It is also essential to review your Risk Assessments after any accidents or near misses.
Get the Right Workplace Risk Assessments for the Right Task
If an accident was to take place on your premises, the enforcement authority or the insurance company will want to know if the Risk Assessments are up to date. For example, if these were completed back in 2018 and an employee suffered a broken leg from a fall from height, if it was identified from the Risk Assessment that the activity had changed then the Risk Assessment becomes insufficient as it's no longer suitable for that task.
To further illustrate this, if you decided that it was safer to use mobile scaffold towers rather than ladders to carry out the same activity then you must review your Risk Assessment as the control measures will be different.
Risk Assessment Review Procedures
You must be able to demonstrate that your Risk Assessments have been regularly reviewed and it's also good practice to check if what is written in the Risk Assessment is being followed by the employees. This will identify any further controls or training needed.
Additional training can be implemented with a quick tool-box talk refreshing them on the different Risk Assessments in place.
It is important to maintain a safe working environment where employees feel happy about coming to work, as such it's essential that any additional control measures that have been identified are implemented and communicated to your employees.
Ensure that your COVID-19 Risk Assessment is current and reviewed on a regular basis. Wirehouse clients can access our checklist template to ensure all is in place, by getting in touch with our safety team.
Workplace Risk Assessments do not have to be complicated and once they are done they can be easily reviewed. If you are not a Wirehouse client and would like help reviewing whether what you have in place is fit for purpose, get in touch with our expert Health and Safety team today.
Download Our Risk Assessment Template
Our 5x5 Risk Assessment template helps you quickly identify any risks via our risk rating calculator