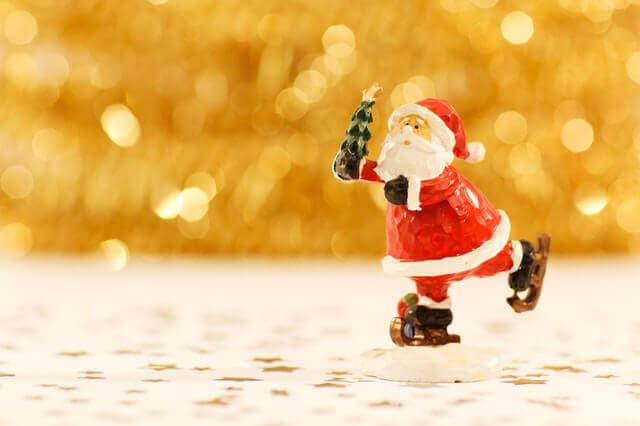 With that time of year almost upon us, the Safety Team at Wirehouse have put together some key tips about workplace Christmas decorations and keeping safe. By following simple safety precautions you can ensure that your employees enjoy the festive period and your business is protected from unwanted hazards.
Putting up Workplace Christmas Decorations | Step Ladders
Never stand on a table or chair when putting up decorations. The HSE have a step ladder guidance document with further information.
When using step ladders, ensure that only employees who are competent use them.
Always visually inspect step ladders before use including checking the steps and feet are in good condition. Do not use a step ladder if it is damaged.
Before use ensure all four step ladder feet are in contact with the ground and the steps are level.
Ensure employees wear suitable footwear when using a ladder.
Ensure employees never overreach when using a ladder.
Always ensure employees maintain three points of contact (hands and feet) with the ladder.
Consider the risk of the step ladder being knocked by opening doors.
Decorations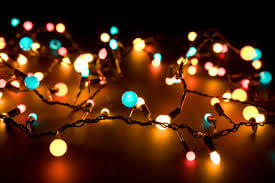 Consider the risk of fire hazards when putting up Christmas decorations:
Decorations made of light tissue paper or cardboard burn easily.
Don't attach them to lights or heaters.
Consider small children when putting up Christmas decorations – make sure they are out of reach.
Christmas Trees & Lights
Artificial Christmas trees are a safer alternative than real trees. Real trees can be a serious fire hazard if they dry out.
Ensure any artificial trees you purchase are flame retardant.
Choose a safe position for your Christmas tree which is away from any heat source and ensure the tree does not compromise any escape routes from the building.
Ensure lights have the UK British Standard Kitemark or CE mark and check that the cable is not damaged.
Before use, inspect Christmas lights for damage. If they are damaged do not use them.
Turn off Christmas tree lights when staff go home for the night.
Check the fuses for lights are the right type (see the box for the maximum size of fuse you should use).
If bulbs blow, replace them.
Don't let the bulbs touch anything that can burn easily, like paper.
LED lights are the best to use. They use much less energy and do not give off heat.
Extension Cables
Always visually inspect extension leads for damage before use.
Never overload sockets or extension leads.
Do not use block adaptors because some do not have a fuse.
Always ensure the extension lead is not going to create a tripping hazard.
Never join multiple extension leads together.
If you use a cable drum, always completely unwind the cable otherwise the cable can overheat.
For further guidance regarding decorating your workplace safely this Christmas, please contact our Health & Safety team.
Download Our Risk Assessment Template
Our 5x5 Risk Assessment template helps you quickly identify any risks via our risk rating calculator