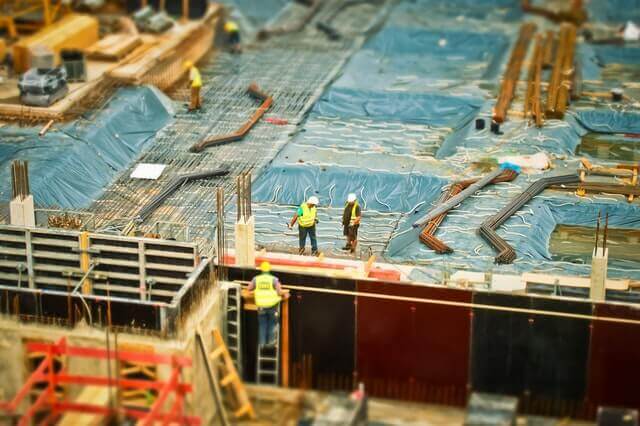 Falls from height are one of the most common causes of accidents and injuries at work. We review a recent HSE prosecution case and provide practical health and safety guidance for employers regarding working on fragile roofs.
The HSE recently fined a maintenance company £30,000 and ordered them to pay £8,000 costs after a friend of the maintenance company director who was carrying out unpaid work fell through a fragile roof on a warehouse in Cheltenham. The accident occurred in May 2017, the injured worker still suffers with severe pain and now struggles to complete everyday tasks. The maintenance company pleaded guilty to breaching Regulation 4 (1) of the Work at Height Regulations 2005.
Work at Height Regulations
Regulation 4 (1) of the Work at Height Regulations 2005 states that very employer shall ensure that work at height is:
(a) Properly planned
(b) Appropriately supervised
(c) Carried out in a manner which is so far as is reasonably practicable safe.
Falls from Height & The Risks of Fragile Roofs
On average 9 people are killed every year from falling through fragile roofs or fragile roof lights. Many others suffer serious permanent injuries. 22% of all fatal falls in the Construction industry involve falls through a fragile surface.
What is a Fragile Roof Surface?
Fragile roof surfaces cannot support the weight of a person, surfaces can include:
Old roof lights (sometimes painted)
Non-reinforced fibre cement sheets
Asbestos cement sheets
Corroded metal sheets
Glass (including wired glass)
Slates and tiles in poor condition
Employers Safety Guide | How Can the Risk be Reduced?
Employers need to assume all roofing materials are fragile unless confirmed otherwise by a competent person.
Work at height needs to be risk assessed by a competent person and a Safe System of Work implemented.
Anyone carrying out roof works needs to have suitable training, skills and experience.
Work on fragile roofs should be avoided if there is a safer method to do the work. Safer methods would involve workers not going onto the roof, for example:
Working from underneath the roof using a working platform to carry out roof repairs.
If guttering needs cleaning, assess if this can be done from ground level or by using a tower scaffold or Mobile Elevated Working Platform.
If working on the top side of a roof cannot be avoided, measures must be taken to mitigate the risk of a fall. This could include using staging or boards with guard rails.
Where the risk of a fall cannot be eliminated, use equipment or other measures to minimise the distance and consequences of a fall i.e by using nets, air or bean bags or a fall-arrest harness.
If you would like any further information regarding working at height, falls from height and fragile roofs, please get in touch with Wirehouse Health and Safety Consultants today.
Download Our Risk Assessment Template
Our 5x5 Risk Assessment template helps you quickly identify any risks via our risk rating calculator