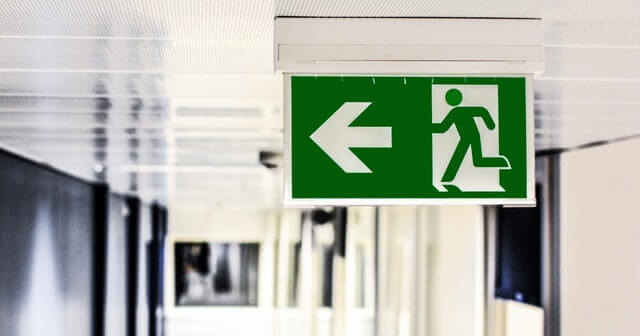 Fire safety during Coronavirus should still be a priority for business and premises owners, while respecting Government legislation to protect against the spread of COVID-19. We review the current Fire Safety guidelines and provide essential advice for businesses to keep employees and customers safe.
Fire Safety during Coronavirus & Fire Risk Assessments (FRA's)
If you have made significant changes at your premises to control the spread of Coronavirus, these should be clearly identified and recorded in your FRA. Throughout the pandemic, Fire Risk Assessments should be reviewed more frequently.
Key questions to consider:
Risk Reduction: Have you taken all reasonable measures to reduce the risk of fire? e.g. isolating all non-essential equipment and machinery.
Fire Alarm Systems: Is your fire alarm system, in a good working order? Ensure it is still tested regularly.
Interim Measures: If you have had to implement some interim measures do all your staff know and understand why and what they are?
New or Emerging Risk: Has risk changed? Have things been put in place as a response to the situation that have, on reflection, increased fire risk? (e.g. introduction of oxygen use / storage).
Vulnerable People: Are the most vulnerable receiving support and are Personal Emergency Evacuation Plans (PEEPS) being conducted and reviewed to assess individual needs/ changes in their vulnerability? Who is caring for the vulnerable and can they still maintain it?
Evacuation Plan
All staff, residents and visitors must be familiar with the evacuation plan (including all temporary and bank staff).
Maintaining minimum staffing levels to undertake the evacuation plan is vital. Where appropriate, PEEPS must continue to be conducted and reviewed.
Fire Alarm Actuation & Emergency Procedures
Here is a proposed emergency procedure to follow, which will reduce disturbance and reduce the need for visitors to enter your premises.
This is important to protect those you may be shielding (e.g. in a care setting), and to protect visitors (e.g. emergency services) from potentially exposing themselves to COVID-19.
If the fire alarm activates, commence your normal emergency procedures.
Suitably trained staff should investigate the source of the alarm seeking to establish if it is a fire or a false alarm.
If, at any point during the investigation a fire is discovered or there is a smell of burning or smoke that cannot be accounted for, dial 999 and ask for the fire service immediately – stating that an evacuation is in progress.
If, following the investigation, you are certain that there is no fire, and no suspicion of a fire, then the emergency procedures can be cancelled. Under these circumstances, do not call the fire service, unless your system is monitored by a 3rd party.
The fire alarm system should be reset by a competent member of staff and the fire alarm logbook updated with a record of the event.
Please ensure that any known problems causing false fire alarms are immediately corrected. This gives confidence that if a fire alarm does occur, it is likely to be genuine.
Fire Alarm Systems
Fire alarms, emergency lighting and other fire safety systems must continue to be tested and maintained in good working order.
You may wish to delay the maintenance of your systems by a qualified engineer, to limit the number of visitors to your premises and prevent the spread of Coronavirus. If you delay this maintenance work, you must record it as a significant finding in the FRA. You must continue to regularly test your systems.
If you are uncertain whether maintenance schedules can safely be extended for the systems in your premises, contact a qualified fire safety system engineer.
Fire Doors
We strongly advise against wedging open fire doors and asks responsible persons to consider other control measures.
We are aware that some building users are wedging open self-closing fire doors as a Coronavirus control measure, to reduce the need to touch locks and door handles, etc. Whilst this is understandable, it is essential that this hazard is balanced against the risk of uncontrolled spread of fire and smoke when a fire occurs.
If you have decided to wedge fire doors, this must be fully considered in the fire risk assessment. Suitable control measures must be put in place to ensure fire doors will be closed when needed (particularly in buildings providing sleeping accommodation or care for the vulnerable).
Buildings not in Use
If your building is temporarily closed there are some simple measures to safeguard against both accidental and deliberate fires:
Isolate utilities and machinery that are not required – but ensure your security/fire alarms are still operative.
Close all fire doors.
Do not store combustible materials against the building and consider other measures to prevent arson.
Where possible ask your local community to help keep an eye on your premises.
Our expert Health and Safety team are here for you 24/7, ready to provide practical advice about Fire Safety during Coronavirus. Get in touch today to request a FREE Consultation for your business.