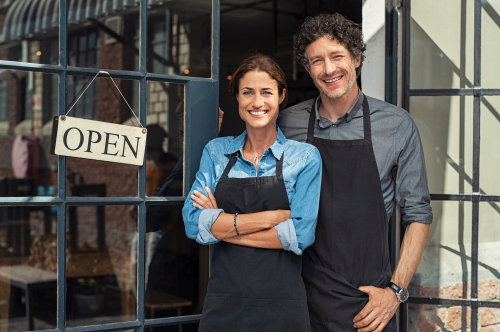 Before you reopen your business you must ensure your employees, visitors and customers are safe. We review the key steps you need to consider following a closure due to a period of lockdown.
Reopen Your Business | Key Steps
1. You will need to review existing risk assessments, carry out new risk assessments and put into place control measures to keep people safe.
2. Ensure that any essential, necessary works, maintenance and testing is carried out. When using contractors, ensure that they are safe when working on your premises. It is essential that both the contractor and you communicate with each other and work together if there are any concerns and decide between you on the control measures that are needed to be put into place.
3. If it has not been done already, ensure that the water system has been tested first. It is better to let water run through taps/showers etc. regularly to reduce the risk of legionella and other bacteria building up in the water system.
4. Identify all the necessary equipment and installations that may have missed their planned preventative maintenance, inspection, test or thorough examination during closure. You will need to ensure that they are maintained, tested, inspected or examined by a competent person before being put back into use.
Examples of equipment and installations include:
Lift and Lifting Equipment
Pressure Systems
Gas Equipment and Installations
Electrical Equipment and Installations
Local Exhaust Ventilation Systems
Guarding
Fire Extinguishers
Food Premises | Key Steps
Its essential when reopening any food premises to also consider the following:
1. Ensure fridges and freezers are switched on a few days before opening to make sure they are still working and to also allow them to get to the correct working temperature.
2. Carry out an audit of the stock to ensure that nothing is 'out of date'.
3. Label foods items once they are taken out of the freezer with a date of defrost, defrosted in the fridge under temperature control and used within 24hrs of defrost.
4. Ensure a full deep clean is carried out of the premises and all equipment using the appropriate cleaning products.
5. Ensure you have hot water; you cannot reopen if employees cannot wash their hands in warm water.
Speak to our team of Health and Safety Consultants for guidance with reopening your premises or any other workplace safety issues affecting your business.