The HSE have recently announced that they are in the process of refreshing their RIDDOR reporting forms to make the reporting process easier for the user. The HSE aims to have all forms refreshed by April 2019. We review the upcoming changes and what you need to know.
One of the main differences between the old forms and the new forms is that the responsible person submitting the RIDDOR report will no longer receive a copy of the report by email once the report has been submitted. Instead the user will need to download a pdf copy themselves at the point of submission. Although the RIDDOR forms have been refreshed, reporting requirements are unchanged.
Why do RIDDOR reports need to be made?
It is a legal requirement for employers, the self-employed and people in control of work premises to comply with the Reporting of Injuries, Diseases and Dangerous Occurrences Regulations 2013 (RIDDOR) by reporting work-related deaths, certain accidents, certain dangerous occurrences and certain occupational diseases to the HSE. The 'responsible person' needs to submit the report using the online forms on the HSE website, they have a telephone service but this is only for reporting fatal or specified accidents and major incidents.
Northern Ireland have their own RIDDOR reporting legislation which is the Reporting of Injuries, Diseases and Dangerous Occurrences Regulations (Northern Ireland) 1997. RIDDOR reports for Northern Ireland need to be made online through the Health and Safety Executive for Northern Ireland website.
Who is the responsible person for doing the RIDDOR reporting?
The responsible person would be an employer, the self-employed or people in control of work premises. It is not appropriate for employees, members of the public or others who do not have duties under RIDDOR to use this reporting system.
What type of accidents or incidents are RIDDOR reportable?
Although the HSE has some guidance on their website regarding the types of accidents and incidents which are reportable, we recommend that our clients telephone the Wirehouse Advice Line to discuss accidents or incidents with a Health and Safety Advisor who will advise if the accident or incident is RIDDOR reportable. We can also advise with regards to your accident / incident investigation and the most appropriate control measures to implement to prevent a similar accident or incident occurring again in future.
Are occupational diseases reportable?
Employers and the self-employed must report cases of certain diagnosed reportable diseases linked to occupational exposure. The list of occupational diseases include:
Carpal Tunnel Syndrome involving regular use of vibrating tools
Cramp of the hand or forearm caused by prolonged periods of repetitive movement
Occupational dermatitis
Hand Arm Vibration Syndrome
Occupational asthma
Tendonitis or tenosynovitis
Occupational cancer
Exposure to a biological agent
If you think that an employee has suffered an occupational disease, we advise contacting our Health & Safety team to discuss any concerns you may have.
What is defined as a biological agent?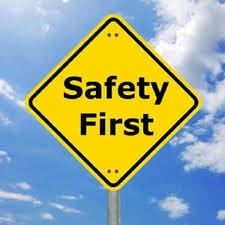 A biological agent is defined by the Control of Substances Hazardous to Health Regulations 2002 to mean a micro-organism, cell culture, or human endoparasite which may cause infection, allergy, toxicity or other hazard to human health. Minor infections common in the community that cannot generally be attributed to work-related exposures are not reportable. For more information about biological agents, you can refer to the HSE's Approved List of Biological Agents.
Are accidents to people who are not at work RIDDOR reportable?
The death of a non-worker such as a member of the public must be reported if it was the result of a work-related accident.
Also work-related accidents to non-workers must be reported to RIDDOR if an accident results in an injury and the person is taken directly from the scene of the accident to hospital for treatment to that injury.
Again it is advisable to telephone our Wirehouse advice line before making a RIDDOR report so that an advisor can help you to establish if the accident is work-related.
What is the timescale for submitting RIDDOR reports?
For England, Wales and Scotland – The responsible person must submit a RIDDOR report without delay. This must be within 10 days of the accident / incident. For accidents resulting in the over-seven-day incapacitation of a worker, the responsible person has 15 days to report the accident online.
For Northern Ireland – RIDDOR reports need to be submitted without delay and must be within 10 days of the accident / incident. For accidents resulting in the over-three-day incapacitation of a worker, the responsible person must still report the accident within 10 days.
If you require any more information about RIDDOR or require any assistance with an accident / incident investigation, please contact the Wirehouse Health and Safety team.
Download Our Risk Assessment Template
Our 5x5 Risk Assessment template helps you quickly identify any risks via our risk rating calculator