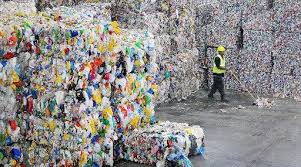 Working safely during the Coronavirus pandemic should be a priority for all businesses. The HSE has published its annual workplace fatality figures for 2019/2020 and shows that waste and recycling organisations have a fatality rate 18 times higher than the total waste industry rate. This is primarily due to transport and machinery related incidents. Recent statistics show a decline in sickness absence reporting, in addition the number of near misses with a significant risk of a serious accident have increased.
This has led to concern that whilst waste management companies have been focusing on implementing COVID-19 measures there has been less focus on putting safety measures in place to control the 'basic' Health and Safety risks. It's crucial that controls are implemented to minimise the spread of the Coronavirus however companies should not lose sight of 'basic' Health and Safety requirements.
Working Safely During COVID-19
COVID-19 Secure precautions must be taken, however other risk assessments, safe systems of work and relevant training should not be neglected.
Talking to employees to explain the measures you are putting in place will give them a better understanding and may help to provide some alternatives for working safely.
Re-visit risk assessments relating to traffic safety and the segregation of pedestrians and vehicles in the workplace.
Consider if employees need refresher training or toolbox talks about manual handling or working at height.
Staying Covid Secure
The Coronavirus should be sufficiently controlled whilst at work in addition to the other risks around the workplace. A full COVID-19 Secure Risk Assessment should be conducted whilst bearing in mind other risks within and around the company. If your company has 50 or more employees this risk assessment needs to be published on your website as well as signing the 'Staying COVID-19 Secure' Poster which will need to be clearly displayed and visible for all employees to see.
Working from home where possible has its limitations as not everyone can work from home and continue their jobs. However office personnel may be able to and this will help to reduce the amount of employees on site and also the amount of people they come into contact with.
Ensure that vulnerable workers are sufficiently protected, where they can work from home they should. Where this is not possible a meeting should be arranged to discuss their working arrangements to enable them to carry out their duties as safely as possible and ensure that this is risk assessed.
Hand washing and sanitising is vital in ensuring there is no spread of COVID-19, facilities with running hot water, soap and paper towels should be provided and hand sanitiser at locations around the business and also personal sanitiser.
Whether you need advice to help implement workplace Covid Secure procedures or support and guidance with any other safety issues, get in touch with our expert Health and Safety Consultants today.