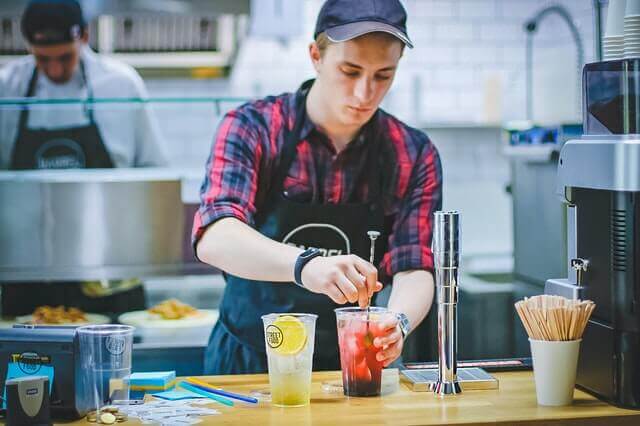 The kickstart scheme provides funding for employers to create fixed term positions for a duration of 6 months for 16-24 year old's who are at risk from long term unemployment. It is designed for those receiving the universal credit benefit to work for at least 25 hours a week and gain invaluable skills to increase their skills, experience and therefore their chances of longer term employment.
The scheme started in September 2020 as part of a strategy for getting young people into work and to help with the recovery of the economy after the pandemic, and is due to end in December 2021. This means placements can begin in December at the latest, so there is still plenty of time to apply for funding.
Kickstart Scheme & The Funding
Per position:
The full payment of the National Minimum / National Living wage for a 25 hour week up to 6 months.
Payment of the associated National Insurance contributions, and the minimum automatic enrolment Pension contributions.
A grant of £1500 to cover set up costs (e.g.: training, tools for the job, uniform, personal protective equipment) and support to develop employability skills (such as skills development, career advice, CV / interview assistance).
An employer can apply directly online for the grant or through a kickstart gateway (an organisation who will act as an intermediary applying on your behalf).
Stipulations
There are no restrictions on company size or industry type, and there is no limit on how many positions you can have, however other criteria applies.
The positions must be new roles which require only basic training, but provide meaningful and regular work. They must not replace existing vacancies or be a detriment to existing employees – so must not create a reduction in working hours or job duties for any existing member of staff.
Participants must be treated fairly and no less favourably than other staff members doing similar work with similar experience who are recruited outside the Kickstart Scheme.
The full terms and conditions of the scheme can be found on the Government website.
Benefits to the Employer
Fully funded resource for six months
No commitment to employ after the six months has been completed
The creation of a new role/roles to assist with the businesses own recovery or expansion after the effects of the pandemic
From your fixed term employee, a chance to seek new ideas and a different perspective
Opportunity to assess potential for a future apprentice or permanent employee
A chance to upskill existing employees by giving them supervisory responsibility
Helping the economic recovery effort
Raising your profile within the local community and creating awareness of your business activities or brand
Downsides
The employer needs to take the time for the application process and provide all the required details
It can take a month for the application process to be completed
Time and effort will be required e.g.: for the setup, training and employability support
Certain records need to be kept and evidence may be requested to demonstrate the rules are being followed
Time for annual leave must be given
The timing of the funding payments may not match with your payroll times so the Employer could be temporarily out of pocket.
There will be a risk that the person does not like the role and may leave, or their conduct or performance may not be up to expectation which may then be time consuming or frustrating to manage.
Kickstart Scheme & Employment Law Considerations
The person will be your employee so the usual legal rules will apply and you would carry the same risks as with any new employee. An appropriate fixed term employment contract would need to be drafted up, and you would need clauses written to ensure certain pitfalls are avoided, such as: inadvertently committing yourself to paid notice outside the funded 6 months, or the full 6 months of pay if the employee left the scheme early and the funding was stopped.
If you have a comparable employee on more enhanced terms than the scheme offers, then you would have to match these and bear the costs yourself to avoid a claim under the Fixed Term Employees (Prevention of Less Favourable Treatment) Regulations 2002.
Contact our HR Consultancy team for further advice and to ensure you have the right clauses in place.