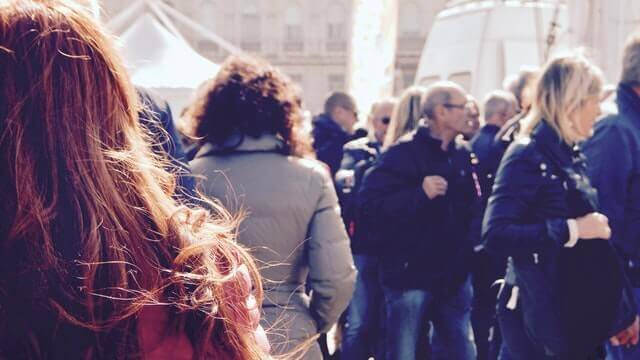 Generally, an employer shouldn't be concerned too much with an employees outside of work conduct as everyone is entitled to a private life. But if an employee is charged with or convicted of a criminal offence, is it then a matter for the employer to get involved in? Can the employer discipline or take action against the employee? What about when the offence offends their colleagues or poses a risk to the company? What about when the employee has to serve a prison sentence? Surely that gives the employer the right to end the employment if they can't attend work? Not necessarily. The law in this area is more complex than you'd imagine.
Outside of Work Conduct | What factors should be considered?
The nature of the offence
The nature of the employee's job
Extent to which there is contact with other employees or the public
Does the job require a DBS clearance check?
Any reputational damage
Length of any prison sentence
We review these factors in a little more detail below, providing practical advice and guidance for employers and business owners.
The Nature of the Offence
How serious is the offence committed? Is it likely they will get a caution or a custodial sentence? Are there any mitigating factors? It's important to gather all the facts from the employee to decide on the all-round nature of the offence.
The Nature of the Employee's Job
Is there a link between the offence and the job? Someone may have been convicted of assault after having a fight in their local pub which morally may be distasteful to the employer, but it's not the employer's job to punish the employee for their conduct outside work; that's for the criminal justice system to determine. If the employee works in a warehouse and you have no reason to suspect they would be violent to their colleagues just because of a one off bust up in their local pub at the weekend, you may have more difficulty in justifying a dismissal. In contrast to that, if your employee is a care worker for vulnerable people there would be more scope to consider dismissal given the nature of their work which puts them in a position of huge trust where the risk to the vulnerable person outweighs the right of the employee to have their job remain open. Similarly, with an accountant, you're not likely to dismiss them for being charged with a dangerous driving offence whereas you're more likely to do so if they are charged with an offence relating to dishonesty. The nature of the offence and the nature of the employee's job go hand in hand and you should be considering the link between them.
Contact with Other Employees or the Public?
Let's take the comparison of a caretaker at a school and a marketing assistant who works from home. If they were charged with sexual offences, you're probably going to want to suspend the caretaker immediately pending the police investigations given the risk posed, regardless of whether you believe the employee is capable of what they've been charged with. Whereas a marketing assistant working from home doesn't pose any immediate risk in terms of their contact with others so suspension may not be necessary, despite the moral distaste of the act. Even if someone worked from the office; you'd risk assess the situation to determine whether there were any instances another colleague may be left alone with them, or whether it's a typical 9-5 office job with multiple staff together in a large open plan office who all leave work at the same time every day. No case will be the same so you'll need to risk assess what actions are necessary.
Does the Job Require a DBS Clearance Check?
Do you have strict rules in place regarding the recruitment of ex-offenders? Try to remain consistent with this. Some jobs such as the care industry, security etc. require for such checks to be undertaken therefore it may be that the nature of the offence is incompatible with your usual recruitment specifications.
Any Reputational Damage
If you're going to rely on this as a factor, you'll likely need to show real evidence of there being some reputational damage or possibility of reputational damage. Maybe the offence has been reported in the local paper and your biggest client, who the employee undertakes a lot of work for, has said they will pull the contract if the employee remains employed or remains working on their contract. In this instance you could very likely be able to rely on such third party pressure to justify a dismissal. Maybe you're a local shop owner and the nature of the offence is causing customers to boycott your store. Collect any and all evidence which suggests keeping the employee in employment could harm your business.
Length of any Prison Sentence
You should consider whether it's possible to sustain the period of absence or not, taking into account that most people will only serve around half of their sentence, if not sometimes less. Consider whether there is any reason to believe they wouldn't be authorised an early release and whether it would be reasonable in all the circumstances to keep the job open or not. Can you sustain the absence? Is it a role that can easily be covered for that time period? Will it cause you hardship by keeping the job open? Ultimately, the shorter the custodial sentence, the more likely it is that you'd be expected to authorise the absence and keep the job open. What is deemed as a "short" sentence has not been defined in employment law so it may be a weighing up exercise as to the impact sustaining the absence would have on the business.
Outside of Work Conduct & Reasonableness
Ultimately it will likely come down to whether the action you take is within the "range of reasonable responses" and whether a reasonable employer would have done the same. Therefore it isn't clear cut and every case will need to be assessed on its own merits.
Fairness
One of the key things to get right in this situation is your procedure. You'll have an easier time convincing a tribunal judge that you acted reasonably and fairly if you can show you followed a full and fair procedure. This is unlikely to fall under the disciplinary procedure in a lot of instances and you may want to consider another route such as following your absence management process for lengthy custodial sentences or an "SOSR" (Some Other Substantial Reason) procedure for justifying any dismissal. In rare situations employers might look to argue that the contract of employment has been "frustrated" by any lengthy prison sentence and therefore as it is not technically a dismissal, no unfair dismissal claim can be brought. However be cautious with this approach as it is unusual for tribunals to take a liking to this sort of action as you'd need to show it was impossible for the employment relationship to continue. Convincing a tribunal that you were reasonable to dismiss in all the circumstances after following a fair procedure is likely to be easier than convincing them that it was impossible to continue the working relationship. Getting the procedure right is imperative as it could make all the difference between a dismissal being deemed fair or unfair.
If your employee is charged with or convicted with a criminal offence, be sure to act quickly; Wirehouse clients should contact the HR advice line for immediate support on what actions to take. Sometimes it may be critical to suspend the employee pending further investigations whereas other times it may be acceptable to keep them working pending their criminal trial.
If you are not a Wirehouse client and need advice and support surrounding outside of work conduct issues please get in touch with our Employment Law team today.