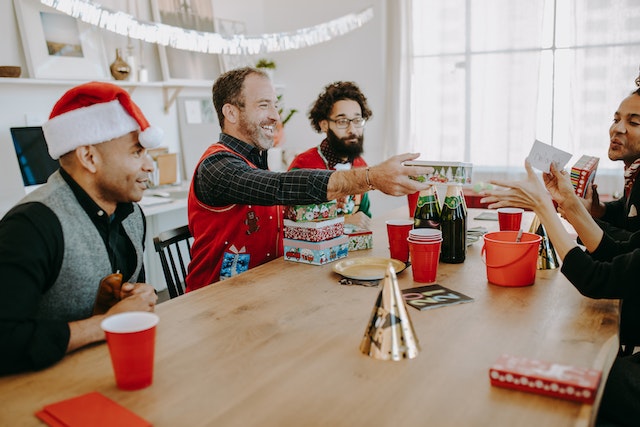 In the majority of cases, Secret Santa gift exchanges in the workplace are a harmless and fun activity which encourages team bonding. However, there is also a chance that the gifts may cause offence either through the giver's ignorance or with the intention to offend. We review secret santa HR issues and provide practical guidance to help you and your staff enjoy the festive season.
Secret Santa HR Issues
In 2021, a number of firefighters were disciplined by the Fire Service for buying a sex doll as a secret Santa gift which was then left at the station for a number of days where a number of firefighters were acting out inappropriate actions with the doll while in work. An employee complained saying they felt demeaned by the gift resulting in the Fire Service taking formal action against those concerned.
In another incident, an employee was looking for suggestions on the internet of a gift to give to a colleague asking for ideas on "the worst, most subtle insulting secret Santa gift for the office stirrer" that will "cast insult without being too overt". Even the idea of something like this happening in the workplace can make an employer break out in a cold sweat and, perhaps, rightly so.
It is certainly a concern that a co-worker would be actively looking to, not only offend their peer, but also publicly insult them as the gifts were being opened in the office in person. Such a potentially toxic working environment is bound to bring up a host of issues with it from grievances to full blown Employment Tribunal claims.
There is great potential for legal implications to flow from a poorly chosen present. A gift receiver may see their inappropriate gift as a form of bullying, and such bullying could lead to claims of harassment and/or discrimination if related to a protected characteristic (either real or perceived).
HR Guidance for Employers
Employers should consider sending their employees a written reminder/memo setting out the expectations around the gifts and the expected conduct.
For example, the memo may contain details encompassing the below:
All work policies applying as it is a work-related activity.
Gifts must reflect the employer's vision and values that all employees are treated in a respectful and courteous manner. 
Not everyone shares the same sense of humour, so gifts need to be carefully chosen.
Anyone who feels upset or distressed by a gift should inform management immediately so that the matter can be investigated.
Perhaps a 'register' would be useful, and kept confidential of course, in an unlikely event that there are any secret santa HR issues with a gift and the culprit needs to be identified.
Get in touch if you need further guidance relating to implementing a secret santa HR policy at work, or if you have any other HR issues you need Employment Law advice about.