In December 2018 the Government published the Good Work Plan in response to the Taylor Review of Modern Working Practices. It set out ambitious proposals for Employment Law reform in the UK, taking into account advances in technology and societal trends and the impact this has on the wider worker community. The Good Work Plan came into force on 6th April 2020, we review what this means for UK businesses and what what steps to take.
[su_youtube url="https://youtu.be/Hb6PxkU0LVw"]
How do I get my business ready for the Good Work Plan?
With the current economic impact of the Covid-19 Pandemic, many businesses are already finding it hard to deal with the legalities of the Furlough Scheme. However implementing the Good Work Plan must not be overlooked, it's undoubtedly one of the most significant changes to Employment Law in a generation.
We know it can be time-consuming keeping up with legislation changes, so our Employment Law team are here to help you every step of the way.
What are the Key Changes Effective from 6th April 2020?
The overall aim of the new legislation is to "ensure that workers can access fair and decent work, that both employers and workers have the clarity they need to understand their employment relationships, and that the enforcement system is fair and fit for purpose".(gov.uk)
Within the Good Work Plan there are a number of new legislation changes affecting almost all businesses in the UK including:
1. Statement of Particulars (employee contract)- This must be given by day 1 as opposed to the current 8 weeks.
2. Holiday Pay – The time to calculate this will be extended for those staff working irregular hours from the previous 12 weeks to 52 weeks.
3. Agency Workers – the Swedish Derogation loophole will be repealed so that all agency workers will be entitled to the same basic employment rights as directly recruited employees after 12 weeks of employment.
4. New Parental Bereavement Laws.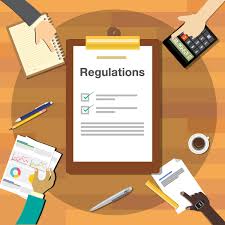 Do you need help implementing the changes into your organisation? The most common amendments will be to staff contracts or calculating holiday pay within the new guidelines, but don't worry we are here to help and support you manage your obligations.
Get your Good Work Plan questions answered, speak to one of our Employment Law experts today and get peace of mind for your business.