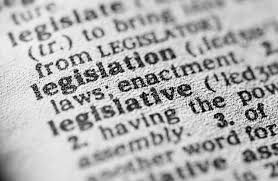 Due to the Coronavirus pandemic, there have been significantly fewer developments in the field of HR and Employment Law than in previous years, with several initiatives, such as some recommendations of the Good Work Plan, postponed indefinitely. However, as the country edges closer to normality, it is expected that we will see some Employment Law changes throughout 2022. Although there is little definite information available on upcoming changes, this HR update has a roundup of known and anticipated developments over the coming 12 months.
Furlough Scheme
The Coronavirus Job Retention Scheme finally came to an end on 30th September and at this time, it seems unlikely that any version of the scheme will be resurrected given that most restrictions on normal life have now been lifted.
It is likely that employers will have already commenced redundancy processes in respect of those employees who remained on furlough and could not be recalled to work. If you are a Wirehouse client and are in need of assistance with a redundancy process, please do contact our HR advice team for support.
The Covid SSP Rebate scheme ended on 30th September, meaning that employers will no longer be able to claim back SSP payments for employees who are absent due to Covid. The last date to submit claims under the rebate scheme will be 30th December 2021.
Harpur v Brazel listed for Appeal in the Supreme Court
Leave has been granted for the controversial findings in the case of Harpur Trust v Brazel to be appealed to the Supreme Court, and the hearing has been listed for 9th November 2021.
The Court of Appeal's decision in the case upheld the previous decision of the Employment Tribunal and Employment Appeals Tribunal that an employee employed under a permanent contract was entitled to 5.6 weeks leave, regardless of how many weeks of the year were worked. From an employer perspective, this leads to seemingly perverse situations – for example, a school invigilator employed under a permanent contract of employment but working only four weeks of the year would still be entitled to 5.6 weeks leave.
If the appeal is successful, the principle of pro-rating statutory holiday entitlement for part year workers will be re-instated.
Vaccinations in Care Homes
From 11th November 2021, all employees over the age of 18 working in a care home setting registered with CQC will be required to have undertaken a full course of Covid 19 vaccinations. We expect that employers will already have commenced consultation processes with those employees who continue to refuse the vaccine, however, we are at hand to assist with the dismissal process and have prepared a suite of template letters and a Compulsory Vaccination Policy.
Trade Union Regulation Reform
The Certification Officer is the official appointed under the Trade Union and Labour Relations Consolidation Act 1992 to deal with various issues relating to trade unions, including the certification of their independence. It is expected that, by April 2022, new enforcement powers will be introduced to strengthen trade union regulation and in particular to bring role of the Certification Officer in line with other regulatory positions. This means that the Certification Officer will be able to respond to complaints by third parties that a union has breached its statutory duties, such as failing to hold elections when required, mismanagement of political funds, and allowing a person with a criminal record to hold a senior position.
Proposed Employment Law Changes – Employment Bill
In the Queen's Speech of December 2019, the Government outlined proposals for the introduction of a new Employment Bill to incorporate the changes recommend by the Good Work Plan. These included:
The establishment of a new single enforcement agency for employment rights such as rights to SSP and enforcing Tribunal Awards.
Extended redundancy protection for workers on maternity, adoption, and shared parental leave, including extending redundancy protection to six months following a return to work from maternity, adoption, or shared parental leave.
Neonatal leave and pay for parents of babies born prematurely.
Proposed new entitlement to a week's unpaid leave for carers.
New legislation to prevent employers making deductions from tips given by customers to staff.
A new right for casual works to request a more predictable working pattern after 26 weeks service and requiring that workers receive compensation for shifts cancelled at the last minute.
Enhanced flexible working rights.
Extensions of the amount of time needed to break a period of continuous service from one week to four weeks.
New legislation mandating that organisations publish their modern slavery statements on a new government registry.
However, there has been little progress on these commitments, and it is not yet clear when, or indeed if, the Employment Bill will be enacted. To date, the Government has only stated that this will be introduced 'when the time is right' and indicated that the lack of headway is due to Covid. Therefore, it is possible that we may see further Employment Law changes in 2022.
Get in touch with our in-house team of Employment Law Consultants and Solicitors if you would like advice and guidance surrounding the proposed upcoming Employment Law changes.