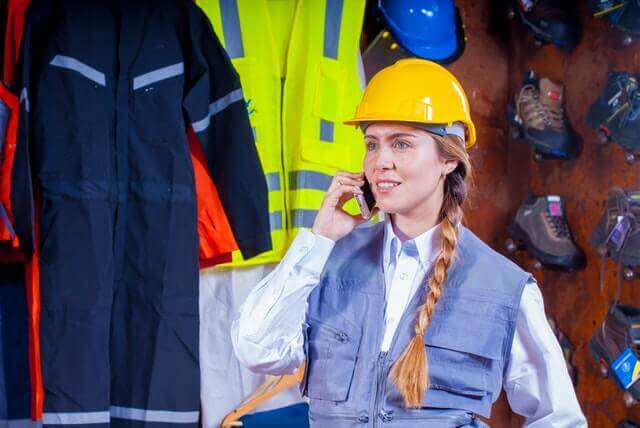 It has been a challenging year for all kinds of businesses from a safety perspective. Whilst March saw various Health and Safety legislation changes, there have also been vast numbers of new Government guidelines aimed at preventing the spread of the Coronavirus pandemic. October 2020 doesn't bring a whole host of safety legislation changes, however there are a number of Covid-19 regulations which have an impact on UK employers and businesses.
Are you compliant with current Covid-19 Secure legislation? Here at Wirehouse we can help you to stay one step ahead of the health and safety rules affecting your business. Below we review the current safety regulations which came into force earlier in the year and new Covid-19 guidelines in place.
Key Health and Safety Legislation Changes 2020
Coronavirus Act 2020
This act saw the introduction of a range of <ahref="http: www.legislation.gov.uk="" ukpga="" 2020="" 7="" contents="" enacted="" data.htm"="">emergency provisions in response to the Covid-19 pandemic. The measures included the emergency registration of health professionals, temporary modification of mental health and mental capacity legislation, the power to require information relating to food chains.(March 2020)</ahref="http:>
Public Health, England: The Health Protection (Notification) (Amendment) Regulations 2020
These regulations amended the Health Protection (Notification) Regulations 2010 (S.I. 2010/659). They apply to England only. Regulation 2(2) adds COVID-19 to the list of notifiable diseases in Schedule 1. Regulation 2(3) adds SARS-CoV 2 to the list of causative agents in Schedule 2.(March 2020)
Environmental Protection England Amendment Order
This Order amended the Single Use Carrier Bags Charges (England) Order 2015 Article 3 amended the list of "excluded bags" so that the obligation to charge for a single use carrier bag does not apply to bags intended to be used solely to carry goods purchased for home delivery as part of an online grocery delivery service.(March 2020)
EH40/2005 (updated to 4th Edition)
The HSE published a revised version of EH40/2005 which detailed some new and revised Workplace Exposure Limits for 13 carcinogenic substances which came into force from 17th January 2020. These revised limits may mean that you need to review your COSHH risk assessments to ensure exposure is controlled to as low as reasonably practicable.(March 2020)
For more specific information on how to protect the health and safety of your workers please contact the Wirehouse Health & Safety Team today.
Request a callback today »
Drivers Hours Changes – August 2020
In August new EU rules came into force regarding drivers hours and tachographs, including:
You must not drive more than 9 hours per day – this can only be increased to a daily limit of 10 hours twice a week.
Requirement for drivers to 'return home' every 4 weeks.
New rules relating to rest and break periods.
Covid-19 Regulations
Covid Secure Guidance
Employers and employees have a responsibility to follow the specific Covid Secure guidelines set out for their sector or industry. There are 14 guides which relate to different kinds of workplaces, it may be that you need to use more than one guide to prevent the spread of Coronavirus.
NHS QR Code
If your business is open to the public it's a legal requirement from 24th September 2020 to display an NHS QR Code. Businesses include those in the hospitality sector, tourism and leisure, close contact services and local authority run services. Create a QR poster for your premises by going on the Government website.
Shielding
All shielding ceases on the 3rd & 5th October unless your local council rules advise differently, for example:
Leicester – From the 5 October formal shielding will be paused. People who are clinically extremely vulnerable should continue to shield.
North East of England – Clinically extremely vulnerable are not being advised to shield.
Get peace of mind for your business that you are managing your safety obligations and staying up to date with the health and safety legislation changes 2020 by speaking to our expert team of Health and Safety Consultants.
Download Our Risk Assessment Template
Our 5x5 Risk Assessment template helps you quickly identify any risks via our risk rating calculator